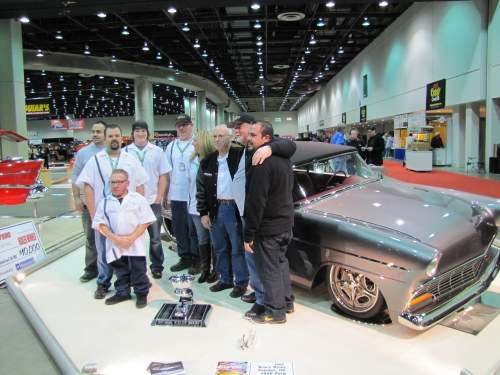 Team photo of 2011 Ridler Award winner
There is just too much expertise and work required to build a Ridler Award winner.
Like the many teams before them, this team worked extremely hard and were dedicated enough to sleep in 3-hour shifts at the end.
Congratulations are in order, but their memories are set for this night.
And that $10,000 check barely covers the cost, I'll bet.