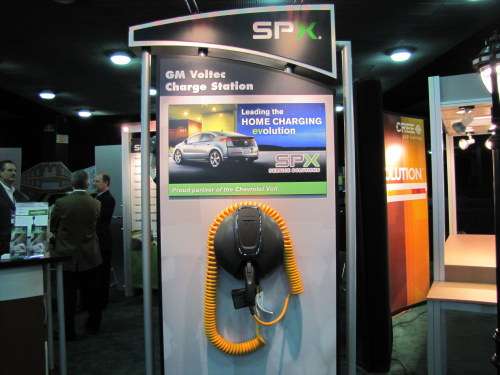 SPX shows off Chevy Volt charger and more at Electric Avenue display
SPX is the primary supplier to General Motors for the charger of the Chevy Volt. The company makes other chargers as well for various vehicle applications. They even had station for public charging.
When asked about fast charging with 480V, the company rep noted that 480V is very expensive. Furthermore, most housing areas are limited to 220V service from the utilities and by zoning restrictions.