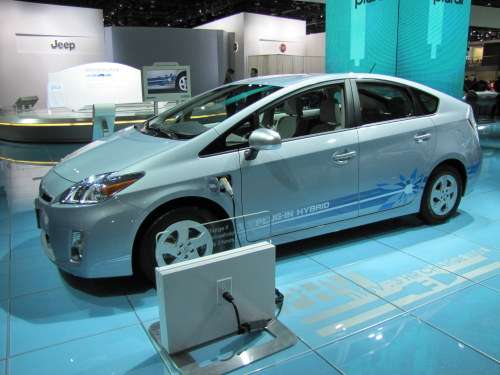 Prius joins Li-ion bandwagon with plug-in at 2011 Detroit Auto Show
Toyota held off a long time. After all, it was first with the hybrid concept in a small car. Then came the Chevy Volt with a longer electrical range, but with a recharge capability.
Toyota now joins the Li-ion ranks with its plug-in version of th egreat selling hybrid. The longer version known as the V will be 300 pounds heavier, but Toyota says the system can handle the upscale.