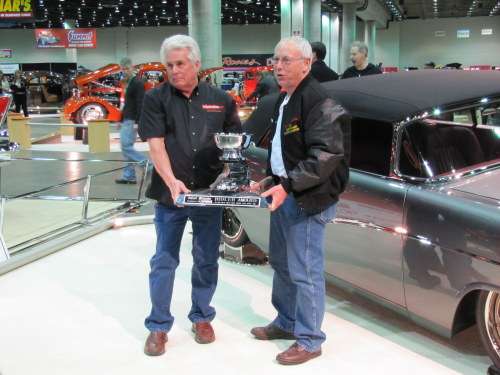 Owner and builder of '56 Ford holding the Ridler Award
The Ridler Award in the hands of the owner and the builder. Sometimes they are the same person, but seldom.
The video shows Bruce Ricks telling the crowd how hard the team worked; sometimes sleeping in 3-hour shifts during the final weeks.