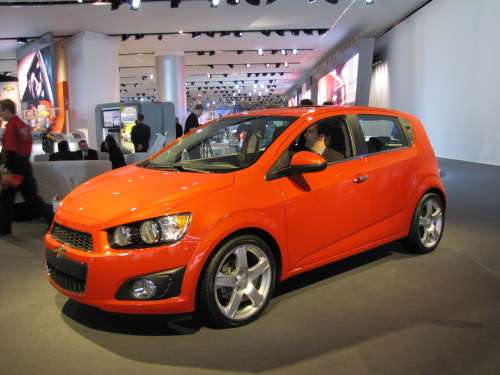 Chevy Sonic platform makes way at 2011 Detroit Auto Show
The Chevrolet Sonic has many choices of body style, all on the same platform, of course.
My take on conversation with GM's John Mack is that GM could use the platform for EV like the Focus. Will that or a nat-gas version be in GM's plans? TBD at this point, but an HCCI engine would make sense.