Tesla Camera System Helps To Find Suspect In Major Hate Crime
Who would have thought that vehicles would become among the best snitches on the internet?
Tesla Has Active Camera Technology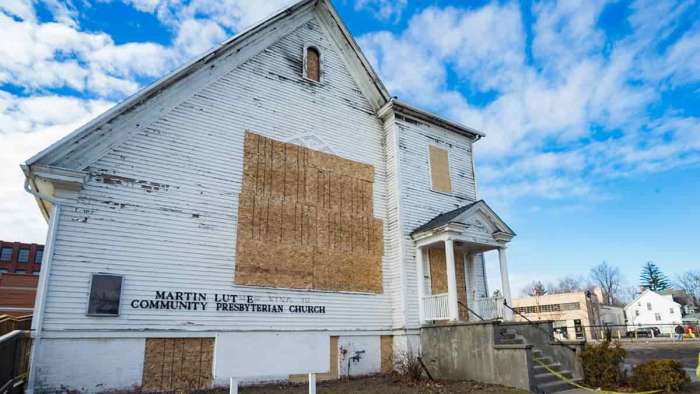 A Tesla recently proved that having active camera technology is advantageous when finding the perpetrator of a crime.
As told by Business Insider and presented by MSN Autos, the story deals with a Maine resident who traveled south to Massachusetts to find his target. Interestingly, the culprit's attempt to steal a wheel from the Tesla was vital in finding his racist church arson. As a result of his actions, he faces up to 30 years in jail and a fine of $250,000.
Here's how this story lays out. It began last December when someone set four fires at a predominantly African-American church in Springfield, MA. The first three fires caused damage, while the fourth fire gutted the church. The horrific piece of arson occurred just before the New Year's holiday.
The critical clue in finding the arsonist who torched the church was the video taken by the Tesla's active camera system. The Tesla's camera system silently monitored the whole crime wave as the suspect not only tried to steal a wheel from the electric vehicle but also set fire to the Presbyterian church.
DOJ Identifies The Suspect
According to federal law enforcement officials, the suspect in the arson is Dushko Vulchev, 44, of Maine. The Department of Justice (DOJ) has charged him with destroying the Martin Luther King Jr. Community Presbyterian Church. The Maine resident also stands accused of slashing the tires of cars in the area. Authorities identified Vulchev, court documents indicate, through the video taken off a Tesla. The video also identified him as the suspect who stole one of the wheels from the Tesla parked near the church. The FBI identified Vulchev through video obtained from the Tesla and other camera systems in the area. FBI Agent Casey Anderson filed the identification with the federal courts.
While the video from the Tesla provided vital evidence in the arson and theft cases, other video cameras provided corroboration. The FBI secured video footage from other security cameras in the area that showed Vulchev at or near the crime scene.
Officials said Vulchev's devices, which they reviewed for evidence in the case, contained racist images and messages. The images and messages demonstrated, the FBI said, "hatred of black people."
Suspect Charged With Multiple Counts
As a result of their investigation, Vulchev faces four counts of damage to religious property involving fire and a single count of using fire to commit a federal felony. DOJ has characterized this as a hate crime. If he is found guilty, Vulchev will face up to 30 years in prison and a $250,000 fine.
While this video has helped authorities track down and charge a suspect in a serious hate crime, some believe that cameras like those found in Teslas could allow personal data to be accessed and used for malicious purposes. They oppose the use of Tesla's camera system to assist in finding suspects in major crimes. It is an issue domestically and internationally, as well.
Indeed, last month, China limited where its military and government workers were driving their Teslas for fear that the cars' cameras could collect sensitive information. In response, Tesla said the cameras aren't active outside its North American market.
Marc Stern has been an automotive writer since 1971 when an otherwise normal news editor said, "You're our new car editor," and dumped about 27 pounds of auto stuff on my desk. I was in heaven as I have been a gearhead from my early days. As a teen, I spent the usual number of misspent hours hanging out at gas stations Shell and Texaco (a big thing in my youth) and working on cars. From there on, it was a straight line to my first column for the paper, "You Auto Know," an enterprise that I handled faithfully for 32 years. Not too many people know that I also handled computer documentation for a good part of my living while writing YAN. My best writing, though, was always in cars. My work has appeared in venues including Popular Mechanics, Mechanix Illustrated, AutoWeek, SuperStock, Trailer Life, Old Cars Weekly, Special Interest Autos, and others. You can follow me on: Twitter or Facebook.