This week I find myself standing on the 19th hole looking to Mount Washington in the distance. To my right is the staging area for Honda's press presentation of the reengineered 2018 Accord, its silhouette is visually captivating; lower, wider, and just a bit windswept sitting at idle. But will its upscale new found look translate to a superior drive and ride experience?
Buyer's discover a slightly more elegant and tech-rich Accord for 2018
Honda design takes a cue or two from the well received compact world-platform 10th generation Civic and Acura's Precision Performance concept car. This is design direction becomes most evident in Accord's grill and hood design, As with the Acura concept car, Honda design takes full advantage of a lengthened wheelbase, yet shortens the front and rear overhang, while widening the track. Can the redesigned Honda Accord successfully compete with Toyota's latest offering?
2018 Accord is also a bit lower to the pavement; it's greenhouse, with A-pillar tilted slightly toward the rear suggests new found sport in Honda's main line front-wheel drive 4-door sedan. 2018 Honda Accord is a car of two's.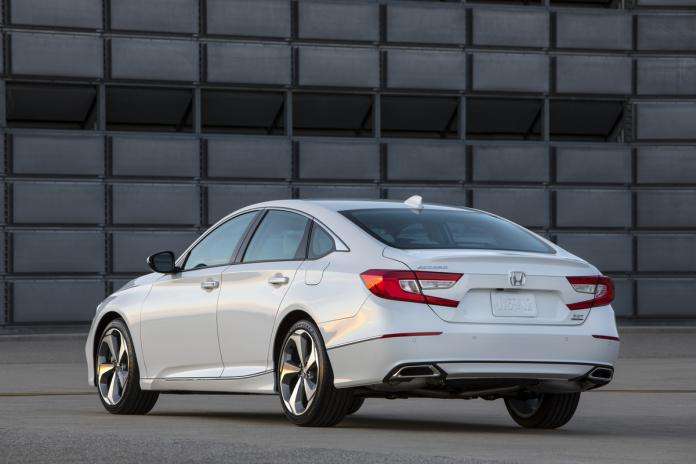 As stated by Honda's Sage Marie, it's not often that Honda has the opportunity to present a totally re engineered rendition of its 'bread and butter car; Such is the case with Accord. On the road in America for well over 40 years, this manufactured in Ohio superstar comes to market next month with technology and performance generally reserved for the premium sedan class. The drive is on today!
Photo, Video attributions Parks McCants Auto News 2017