2017 Honda Accord Bests Toyota Camry in 5-Year Cost of Ownership
Honda Accord "Bests" Toyota Camry in 5-year cost of ownership calculation, but it's close. Most new car buyers know that as soon as they pull off of the dealership lot, their car will and does depreciate, that's a given. The total cost of car, truck, and SUV ownership, at the end of 5 years, is a reality check for many. And, finding your car equity "upside down" at trade-in-time can be a bit more than just upsetting -- it can make the difference between buying, or not buying when it comes to 'budgeting in' your next car payment. We take a ride in the 2017 Honda Accord Hybrid
The true cost of car ownership
This year American Honda Motors takes two categories, with HR-V crossover topping the subcompact SUV segment, and the Accord midsize sedan topping the midsize sedan segment. But some will be surprised by the "true cost" of car ownership calculated by KBB.com over a 5-year period. As of December 31, that number is $36,442 for 2017 Honda Accord -- lower than any midsize sedan contender in North America. Read how Kelley Blue Book calculates cost of ownership here.
In the meantime, let's take a drive
Admittedly, Honda Accord is on a roll. Not only producing a very affordable, quality sedan with a beginning MSRP of just over $23,000, but one of the few V6 optioned cars in the segment, and the only 5 passenger hybrid sedan in North America to breach the 50 MPG fuel efficiency barriers. We take 2017 Honda Accord to the streets of Los Angeles.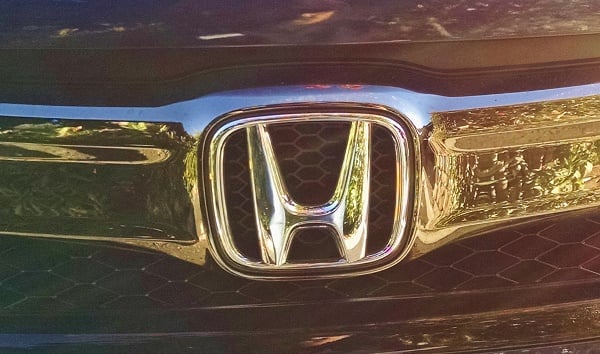 Toyota Camry close on the bumper of Accord
In second place is Honda Accords arch nemesis Toyota Camry, depending on the source, also the #1 selling midsize sedan in North America. That's nice. Here's what Kelly Blue Book says about Honda Accord. "The bread-and-butter 4-cylinder Accord with an automatic transmission finely balances the comfort/agility equation while offering one of the best continuously variable transmissions (CVT) in the business."
Cheers!