It's the weekend, and let's have some fun. If you follow social media, you have likely seen the Bigfoot video travelers recorded on a train in Southern Colorado. It's gone viral, and it's no surprise. I have lived in the mountains of Colorado for over 30 years, and I have never seen a Bigfoot. But many claim they have. 
A report from USA Today says a couple on a scenic train ride in Southern Colorado, on the Durango and Silverton Narrow Gauge Railroad, thought they had spotted an elk, but instead, they encountered a mysterious six to seven-foot-tall creature they could only describe as Bigfoot.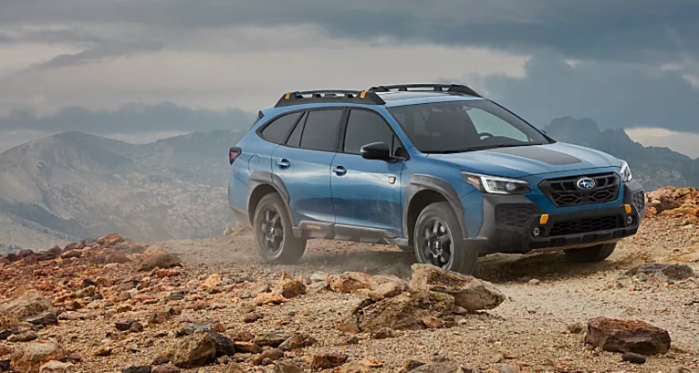 Reports say Colorado could be home to Sasquatch as a couple claims to have captured Bigfoot on camera in Southern Colorado. The video from ABC News shows the mythological creature in broad daylight walking on the side of a mountain before sitting to rest.
Shannon and Stetson Parker, eyewitnesses to the possible sighting, told the "New York Post" they observed the creature while on the narrow gauge rail line between Durango and Silverton in southwest Colorado.
"We were looking for elk in the mountains, and my husband sees something moving and then can't explain it. So he's like 'Bigfoot!'" Shannon told the "New York Post."
"It was at least six, seven feet or taller. It matched the sage in the mountains so much that he's like camouflaged when crouching down…if you asked before our trip, we would have said maybe [Bigfoot] could be real, but now we're convinced."
Here is the post from Shannon Parker. 
"It's story time, y'all! On Sunday, October 8, 2023, Stetson Tyler and I rode the Narrow Gauge train from Durango to Silverton. After leaving Silverton and returning to Durango, I asked Stetson to help me look for elk in the mountains. As we pass through the mountains, Stetson sees something moving and says, " I think it's Bigfoot." 
"Brandon, the guy sitting next to Stetson on the train, grabs his phone and starts recording. Meanwhile, I am trying to get a photo on my camera. Below is the video Brandon @bt92.travels recorded. Out of the hundreds of people on the train, three or four of us saw, as Stetson says in the video, the ever-elusive creature Bigfoot! I don't know about y'all, but We Believe!!"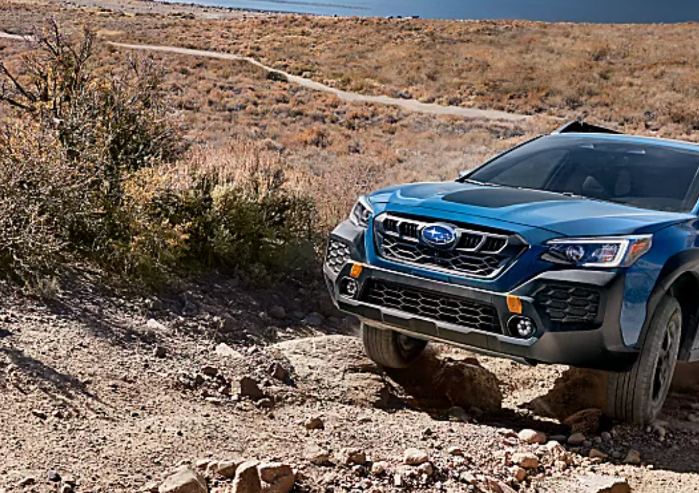 As I said before, I live in the mountains of Colorado, and I've driven my Subaru deep into the backcountry. And I've never encountered Bigfoot. Who is to say you won't see one? 
Subaru owners in Colorado will undoubtedly head to Durango this fall and winter to check out the sights. Whether you believe in Bigfoot or not, if you own a Subaru Outback, Forester, or Crosstrek Wilderness, you have a better chance of seeing Bigfoot. You'll be able to get further away from civilization, where the illusive creature hangs out. 
Over the years, more than 100 reported Bigfoot sightings have been in Colorado. Is this one hairy sighting or just a hoax? Check out the video and let us know what you think. 
Thanks for reading, everyone. I hope you enjoyed this Subaru/Bigfoot story. See you tomorrow for my daily Subaru Report.
Here are a few of my top picks for additional articles related to the Subaru Outback, Forester, and Crosstrek Wilderness. 
MY TOP PICKS
Here is a YouTube video from ABC News: 'Bigfoot' sighting in Colorado? | WNN. Colorado train passengers stumble upon a Bigfoot-like creature you may be interested in watching
Denis Flierl - I have over twenty years of Subaru and automotive journalism experience. I enjoy bringing you, the Subaru fans and customers, the most up-to-date Subaru news, reviews, and new model information. You'll find the latest Subaru stories on the Subaru page. Follow me on my The Dirty Subaru website, Dirty Subaru blog, SubaruReport, All Subaru, WRXSTI, @DenisFlierl, Facebook, and Instagram.
I've got you covered! - I cover all Subaru all the time - It's called the "Subaru Report." Check back daily for my expert Subaru analysis!
Please leave your comments below, share the article with friends, and post X to your followers! 
Photo: Subaru