The Subaru Solterra EV is on a steady upward trend, with three consecutive months of setting record sales. Solterra had its best sales month in July, with 758 compact electric SUV sales. In August, Solterra beat its previous sales high with 915 compact electric SUV sales. 
In September, the Solterra EV finally broke 1,000 model sales, but Subaru may be unhappy with the results. 
Solterra EV had another record month.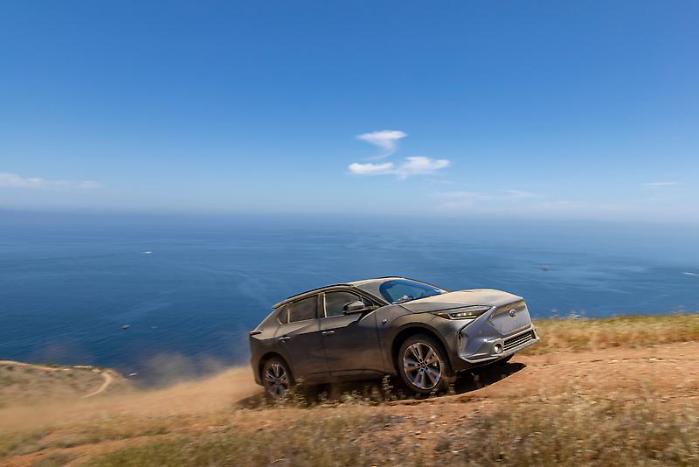 The Solterra EV has back to back to back record months. In its tenth entire month of sales, the all-new 2023 Subaru Solterra EV broke the 1,000 sales mark for the first time. SOA delivered 1,118 compact electric SUVs to EV customers in September. SOA has delivered 5,763 Solterra all-electric models to customers in the first three quarters of 2023.
In September, 1,118 happy Subaru customers purchased their new electric vehicle. But is Subaru pleased with the results?
A recent report from Automotive News (by subscription) reveals that Subaru Corporation may not be all that happy with the new Solterra and could make changes to the EV.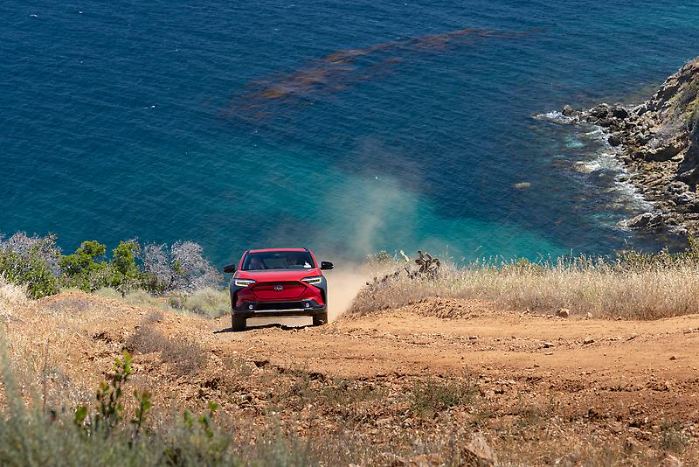 Automotive News says, "After a rough launch, Subaru's first EV (the Solterra) will be due for a freshen in 2026 under the brand's normal product-cycle cadence. However, that change may also include a reengineering. Subaru may intervene sooner to address some of the Solterra's initial teething pains, including a ho-hum battery range. That product decision would depend on Toyota's plans for the bZ4X."
The Subaru Solterra could get a significant overhaul quicker than initially planned. The Solterra has an excellent overall design, but the range may need to be revised with the new electric compact SUV. 
How many miles can a Subaru Solterra go on a charge? The Solterra's StarDrive electric powertrain has an estimated range of over 220 miles (about 222-228-mile range) with standard Symmetrical all-wheel drive. Unfortunately, the U.S.-spec Solterra does not have a front-wheel-drive configuration, which would give it more range.
I have reported before that the Solterra needs more range and that the EV will need to be more efficient. New Subaru EVs are coming in the next five years and will likely have an extended range. The Solterra could get left behind if left in its current configuration. 
What about Subaru's adventurous customers?
I have driven the Solterra at altitude in the mountains of Colorado, where Subaru is a top seller. I experienced a noticeable battery drain while pushing the EV uphill, where many owners in Colorado will be driving. It won't be acceptable for active customers who want to travel extended distances away from civilization. 
Subaru will likely change the Solterra, but they must wait for Toyota to make the changes. Totoya manufactures the Solterra at its Japan factory, where Subaru has little control over what happens. We will wait to see what changes are coming for the EV. 
The new 2023 Solterra EV has another best month ever for Subaru of America, hitting the 1,000 sales mark for the first time. Over 1,000 compact electric SUV customers are happy, but is Subaru of America pleased with the results? 
The Subaru Solterra all-electric SUV could get a significant overhaul quicker than initially planned. Stay tuned.
For additional articles related to the Subaru Solterra, here are a few of our top stories:
Here is a YouTube video from Electrifying: One to AVOID? 2023 Subaru Solterra review 
Denis Flierl brings over thirty years of combined auto industry and automotive journalism experience to Torque News readers. He is an accredited Rocky Mountain Automotive Press (RMAP) member. The last twelve years have been spent with Torque News, covering Subaru vehicles and the latest news. Check back daily for his expert Subaru analysis. You'll find the latest stories on the Torque News Subaru page. Follow Denis on Facebook, Social Media Platform X, and Instagram. 
Subaru Report - We've got you covered! Check back tomorrow for more unique, informative SUBARU news, reviews, and previews you can trust.
Please leave your comments below, share the article with friends, and post X to your followers!
Photo credit: Subaru