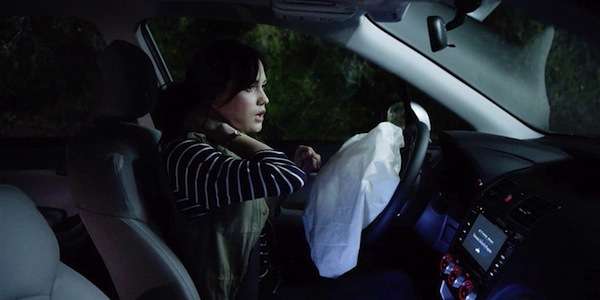 3 new Subaru STARLINK features are coming that could save your life [video]
Subaru wants to be the overall safety leader in the world and their new STARLINK in-vehicle technology takes the brand another step forward to that goal. Subaru announced new STARLINK features that will have leading edge safety and security features that could save your life. It's available on 2016 Subaru Outback, Forester and Legacy models.
STARLINK can send emergency assistance if the vehicles airbags go off, if you have a non-collision related medical emergency, and send road-side assistance if the vehicle is experiencing mechanical problems. It can even help the police locate the vehicle if it's stolen. That's in addition to hands-free access to music, maps, news and text messages through the touchscreen or voice commands.
STARLINK in-vehicle technology puts news, food, weather, music, podcasts, audio books, and other multimedia content into their vehicle. Stitcher entertainment audio programming is now added and it's powered by Deezer, a global on-demand audio provider currently serving over 16 million users in over...read more.
Automatic Collision Notification
When an airbag deploys in the vehicle, Automatic Collision Notification alerts an advisor who will contact the driver by way of STARLINK. After confirming the need, they will determine the location and send for assistance if needed. If there is no response, they will send a first responder to the location.
SOS Emergency Assistance
If the driver finds themselves in a non-collision emergency, such a medical distress, the driver can press the red SOS on the vehicles STARLINK display above and can be immediately connected to an advisor who can help with any assistance needed.
Enhanced Roadside Assistance
If the owner has any car trouble, the driver can push the Blue I button on the STARLINK display and can be connected for assistance. STARLINK will located the vehicles location and send help to the driver. STARLINK can also send maintenance notifications, a monthly vehicle health report and diagnostic alerts with this package.
How much will it cost?
Two STARLINK packages will be available on 2016 Subaru Outback, Forester and Legacy models. STARLINK Safety Plus package is free for the first year, and $99 the second year. It includes Automatic Collision Notification, SOS Emergency Assistance, Enhanced Roadside Assistance, Maintenance Notifications, Monthly Vehicle Health Report and Diagnostic Alerts.
STARLINK Safety Plus and Security Plus Package, can be added for $49 the first year. A two-year subscription is $149 and includes the cost of the Safety Plus subscription. This package adds Stolen Vehicle Recovery Service, Vehicle Security Alarm Notification, Remote Lock/Unlock, Remote Horn and Lights and Remote Vehicle Locator.
Subaru's new STARLINK could save your life and it will be available on 2016 Subaru Outback, Forester and Legacy models.
Catch a quick look at the all-new safety and security features in the Subaru STARLINK in-vehicle technology video below.