2015 Toyota GT86 CS-R3 gets extreme testing in the dirt
TMG has been testing the 250 hp GT86 CS-R3 in Germany to get it ready for production and release to the public. They say the rally car will be available to customers in the first quarter of 2015 in kit form. TMG expects to offer a price comparable with other R3 models. They are testing it in the dirt and it looks like it's almost ready.
DONT MISS: 250hp GT86 CS-R3 Rally Car to go on sale in 2015 [video]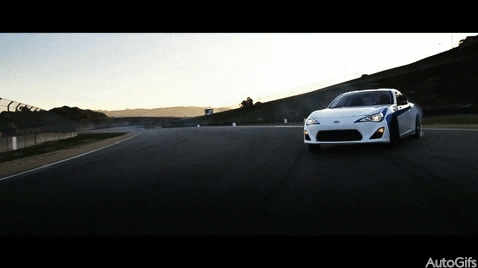 This special GT86 CS-R3 is targeted to deliver 240-250 hp ant gets special upgrades that will make it conform to the FIA's R3 regulation. This allows modification of its 2.0-liter Subaru boxer engine, changes to the software and hardware, such as cam lift and compression ratio, which are all part of an extensive development program by TMG.
Weight optimization while delivering reliability
TMG says that through the development process, they focused on reducing weight while still delivering safety, reliability and of course lots of fun. The GT86 rally car will feature a sequential shift six-speed transmission and limited slip rear differential and inside its fitted with an FIA-homologated safety cage designed for weight optimization. The rear-drive sports coupe will also come with a racing clutch, lightweight flywheel and JTEKT hydraulic power steering with short ratio.
Special gravel suspension upgrades
TMG has also sourced tailor-made wiring looms and motorsport engine ECUs, while the car will feature market-leading tarmac and gravel suspension kits, including specifically-designed control arms. GT86 CS-R3 has already undergone extensive testing on various race conditions and surfaces to prepare for its dealer launch in 2015. Now, it's undergoing dirt and gravel testing to see how it performs in these extreme conditions.
ALSO SEE: Want more power for your BRZ/FR-S/GT86? Cosworth has a 280 hp solution [video]
The 2015 Toyota GT86 CS-R3 tests for the first time in gravel spec in eastern Germany. It looks like it's almost ready for customers.