Subaru has one of the top ten most popular car models in America. I would think it would be the Subaru Outback (sometimes put in the car category because it rides on the same platform as the Legacy sedan). But it's not. At number nine, the most popular model in America is the Subaru Impreza compact car. That surprises me as I've covered Subaru for three decades. 
A report from Insurify on The Most Popular Cars by State reveals the Subaru Impreza is the ninth most popular new vehicle in America in one U.S. state: Vermont.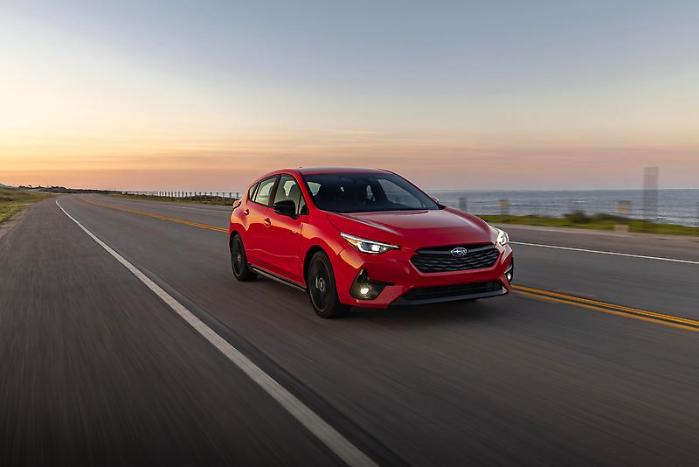 Insurify says the Impreza has unique preferences: "Some states stand apart from the others regarding car model preferences. Alaska, Hawaii, Vermont, and Wyoming are all states whose favorite cars are preferred by no other states. These four stand-alone states prefer the Toyota RAV4, Toyota Corolla, the Subaru Impreza, and the Ford Explorer, respectively."
The 10 Most Popular Cars in America ranked in order of the vehicles with the most State(s).
1. Nissan Altima: Alabama, Arizona, Arkansas, Delaware, District of Columbia, Florida, Georgia, Louisiana, Mississippi, Nevada, New Mexico, Oklahoma, Tennessee, Texas
2. Honda Accord: Colorado, Connecticut, Maryland, Massachusetts, New Jersey, New York, North Carolina, Oregon, Rhode Island, South Carolina, Virginia
3. Chevrolet Malibu: Illinois, Indiana, Kentucky, Michigan, Missouri, Nebraska, South Dakota, Wisconsin
4. Honda Civic: California, Idaho, New Hampshire, Ohio, Pennsylvania, Utah, Washington
5. Chevrolet Impala: Iowa, Minnesota, Montana, North Dakota
6. Ford Focus: Kansas, Maine, West Virginia
7. Toyota Corolla: Hawaii
8. Ford Explorer: Wyoming
9. Subaru Impreza: Vermont
10. Toyota RAV4: Alaska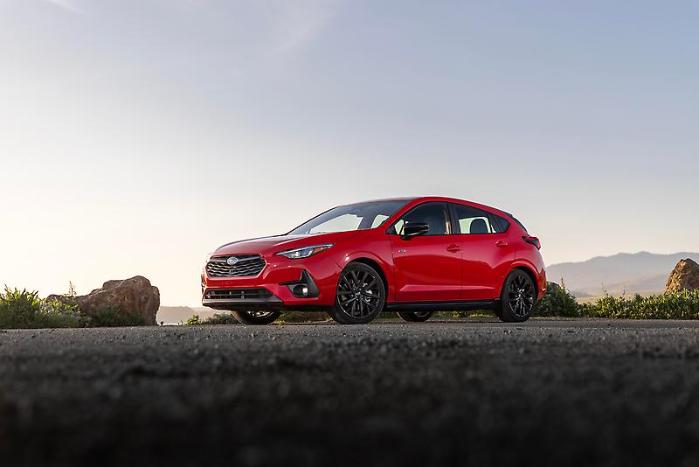 Keep in mind these are the most popular cars, not vehicles. It does not include pickups, which would be the Ford F-150, the top pick in many states. But the list does have two popular small SUVs, the Toyota RAV4 and Ford Explorer. 
What does Insurify say about the #9 Subaru Impreza?
States where this vehicle ranks #1: Vermont
MSRP (2020): $18,695
MPG city/highway: 28/36
NHTSA Overall Safety Rating: 5 out of 5 stars
Insurify says, "Ranking in ninth place this year is the Subaru Impreza, the favorite of Vermonters and the most affordable car on the list. This compact Subaru may be an unexciting drive at best, but it's a capable car that delivers on reliability and safety. Unlike most other compact cars, the Impreza features an all-wheel-drive powertrain that makes it quite capable in snow. It's a great choice for drivers up north, so we weren't surprised to find this car a favorite of the Green Mountain State."
What sets the Impreza apart from other small cars?
The completely remodeled 2024 Impreza offers exceptional value. The Impreza comes standard with the Subaru's Symmetrical all-wheel-drive system, which means it's all-weather capable, and you won't get stuck in the snow, mud, dirt, or sand. 
The Impreza gets the highest safety scores.
The Impreza gets the highest safety scores from the Insurance Institute for Highway Safety (IIHS). All 2024 Impreza trims come standard with Subaru's EyeSight driver assist safety technology and will keep you safer than other small cars in the event of a crash.
Next-Gen Subaru Crosstrek Is Inferior To The New Impreza In One Critical Area via @DenisFlierl @SubaruReport @torquenewsauto#subaru #impreza #crosstrek #iihs #safety #subarucrosstrek #subaruimprezahttps://t.co/xlXq7opR2o
— Denis Flierl (@DenisFlierl) November 13, 2023
The Impreza is fuel-efficient. 
The EPA says the fuel mileage rating for the 2024 Impreza RS with the new 2.5-liter engine is 26/33 city/highway mpg and 29 combined mpg. The 2024 Impreza with the 2.0-liter engine's EPA-estimated fuel economy is 27/34 city/highway mpg and 30 combined mpg.
The Impreza is affordable.
The 2024 Subaru Impreza Base hatchback starts at $24,085, the Sport hatch starts at $26,085, and the all-new RS hatch with the 2.5-liter Boxer engine starts at $28,975. Pricing includes destination and delivery fees ($1,090).
I am surprised that America's ten most popular cars now include the Subaru Impreza. You would think Subaru's model that makes the list would be called Outback, but it's not. The Subaru Impreza is a massive hit with customers in Vermont.
Your turn.
What State do you live in, and what car do you drive? 
Thanks for reading, everyone. I hope you enjoyed this Subaru Impreza story. See you tomorrow for my latest Subaru Report.
For additional articles related to new Subaru models, here are a few of my top stories you may enjoy. 
My Must-Read Top Picks
I am Denis Flierl, a 12-year Torque News senior writer with 20+ years of Subaru and automotive journalism experience. I enjoy bringing you, the Subaru fans and customers, the most up-to-date Subaru news, reviews, and new model information. You'll find the latest Subaru stories on the Subaru page. Follow me on my The Dirty Subaru website, Dirty Subaru blog, SubaruReport, All Subaru, WRXSTI, @DenisFlierl, Facebook, and Instagram.
I've got you covered! - I cover all Subaru all the time - It's called the "Subaru Report." Check back daily for my expert Subaru analysis!
Please leave your comments below, share the article with friends, and post X to your followers! 
photo credit: Subaru