2024 Mazda CX-90 Drops Crazy New Motors On the Premium 3-Row SUV Segment
Mazda has always had a thing for kooky engines. If you owned an RX-7 or an RX-8 you rotary snobs know what we mean. Mazda likes engines that are silky smooth and that give the vehicle something special when driven. The all-new 2024 Mazda CX-90 comes with two new choices for those who love unusual engines.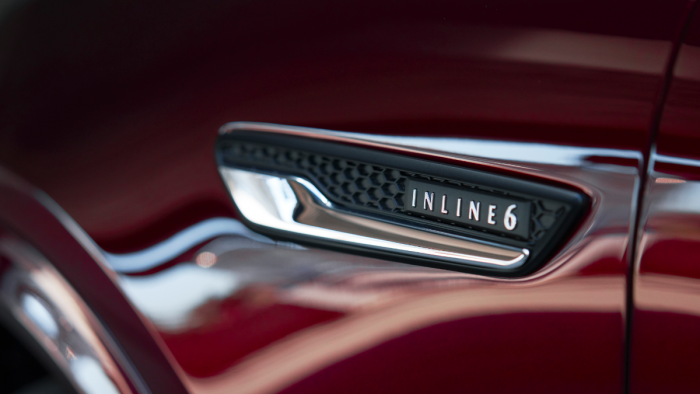 Mazda Inline 6-Cylinder Turbocharged Motor
The first unusual engine will be familiar to BMW owners. The new inline 6-cylinder engine from Mazda is the more powerful of the two choices, but that won't be its best attribute. Being an inline six, the motor will be super smooth and quiet. Inline sixes are naturally better balanced than V6 engines, and much better in this regard than inline fours.
The new inline six-cylinder engine will develop 340 peak horsepower and 369 lb-ft of torque. Credit the turbo for the torque.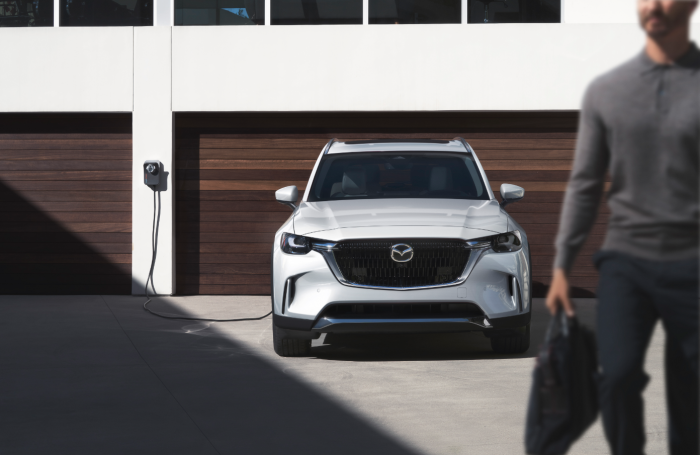 Related Story: 5 Plug-in Hybrid EV Myths Battery-Electric Purists Wish Were True
Mazda Plug-in Hybrid-Electric (PHEV) Motor
The bigger surprise from Mazda today was that the company will also offer a plug-in hybrid-electric (PHEV) powerplant in the CX-90. In case you don't follow my work at Toque News, I should alert readers that I love PHEVs. They have zero local emissions during use, and can offer a range well beyond what any battery-electric vehicle can when used on the highway in winter, while towing, or when on vacation far from home. Zero charging hassles, but all of the benefits of a BEV.
Related Story: Truth Unplugged - Data Helps Disprove Critics' Main Complaint About Plug-In Hybrids

The new PHEV from Mazda will provide peak horsepower of 323 and 369 lb-ft of torque. This from a 2.5-liter four-cylinder engine and its accompanying electric motors. Look for about 30 miles of all-EV range from its 17.8 kWh battery pack. More than enough for most Americans' commutes.
No CVTs For Mazda CX-90
Perhaps the best news of all is that Mazda won't be using any CVTs in its new CX-90. Both versions use a geared transmission.
Check back with Torque News for a 2024 CX-90 drive report soon.
John Goreham is an experienced New England Motor Press Association member and expert vehicle tester. John completed an engineering program with a focus on electric vehicles, followed by two decades of work in high-tech, biopharma, and the automotive supply chain before becoming a news contributor. In addition to his ten years of work at Torque News, John has published thousands of articles and reviews at American news outlets. He is known for offering unfiltered opinions on vehicle topics. You can follow John on Twitter, and TikTok @ToknCars, and view his credentials at Linkedin
2024 CX-90 images courtesy of Mazda