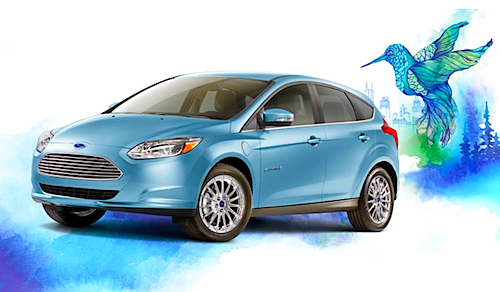 Consumer Reports Says Electric and Hybrids Have High Reliability
Please
SHARE
with friends and include TorqueNews in
Google Alerts
for tomorrow's interesting stories.
Are you surprised? You shouldn't. When it comes to reliability and general maintenance, an electric car will give a gasoline counterpart a run for their money. Most Toyota owners of the original RAV4 EV jokingly say the only thing they did on their EVs were changing the tires and put liquid for the windshield the first 60,000 miles. What is more interesting is that hybrid, even with their added complexity, i.e. a gasoline engine and an electric motor working together, are still ranking high in the reliability surveys conducted by Consumer Report.
Consumer Reports 2012 Annual Auto Reliability Survey. It really shouldn't come as a surprise, electric cars have less moving part in their drivetrains and ultimately need less maintenance. What Consumer Report's survey tries to do is show the future reliability of 2013 models based on tracking of the reliability of similar and current vehicles up to 10 years old. By polling its 1.2 million 2003 to 2012 models leased or owned by Consumer Reports subscribers, the company can gauge what the trends are and predict fairly accurately the future success of such vehicles.
What came through in the survey is that reliability was the high point this year for all hybrids and electric cars. The only one that confirmed the rule was unfortunately the Hyundai Sonata Hybrid, which scored worse than average rating for predicted reliability, according to the NYTimes' Cheryl Jensen. I test drove the Hyundai Sonata Hybrid and found it to be a car that excels at fuel economy for long trips but left me feeling I wouldn't own it if my daily commute was mostly urban and city driving.
Hybrids. When it comes to hybrid our first thoughts turn to the Toyota Prius, which can be seen more and more riding along our roads. The Toyota Prius, the Prius V, along with the new Prius Plug-in all rated above average. Bear in mind that this is a "predicted reliability" survey. If the company continues as well as it did and even improves upon its spotted quality record, there is no doubt Toyota can lead future surveys, if not at least through mere quantity of hybrids offered and on the road.
Plug-in Hybrids. We have heard a lot of nightmare stories about how plug-in hybrids, PHEVs have gone up in smoke, etc. The plug-in hybrid Chevrolet Volt scored an above-average predicted reliability.
Electric Vehicles. So far only the all-electric Nissan Leaf was surveyed and showed above-average predicted reliability. One thing that should help Nissan's bruised battery image is that the editors said it showed the best predicted reliability.
Pages
Please
SHARE
with friends and include TorqueNews in
Google Alerts
for tomorrow's interesting stories.