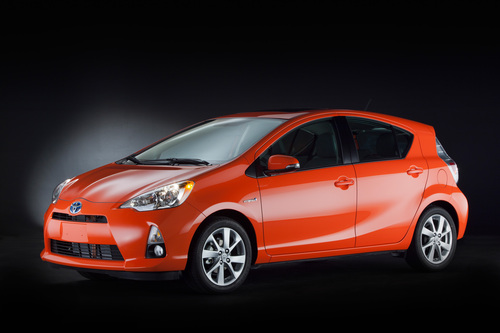 Is Gen Y abandoning the car, or simply can't afford to drive?
Please
SHARE
with friends and include TorqueNews in
Google Alerts
for tomorrow's interesting stories.
It's been noticed by marketers that "Gen Y," the 80 million Americans currently between 16-34 years of age, are driving a lot less than their predecessors. This trend has been going on for some time, but recently garnered big attention due to a Reuters article which looked at the federal government's National Household Travel Survey, which showed a rapid decline in the annual vehicle-miles-traveled for people aged 16-34. Does this foretell the ending of a major part of the American lifestyle, car ownership and car dependency? Or is it simply a temporary condition due to the current financial woes in the U.S.?
The key factoids, reported by Reuters, are that between 2001 and 2009, the last year for which the Travel Survey data is available, vehicle-miles traveled by people aged 16-34 dropped 23 percent from 10,300 to 7,900. Between that factoid, and the rise of bicycling and public transit use, as well as increased cell phone and social media use, led to a conclusion the consumer trend for Gen Y is the abandonment of cars.
The same cluster of people, Gen Y, ages 16-34, are adopting social media networking services and smart phone usage like wildfire. The theory would be that by connecting with friends, via an online social network, without bothering to drive to meet them, that ones social life can occur without the baggage of driving a car around. Bob Lutz, former head of General Motors, and no doubt keenly interested in the fate of the auto industry, wrote on Forbes claiming it's long been his contention that "electronic interactivity" and "ever more convincing, more satisfying, levels of virtual reality" would diminish the "human need for actual travel" and render us even more sedentary than we are today, and instead chatting away on the Internet.
The automakers seem to be responding by integrating internet connectivity services into the automobile driving experience. The advertising campaign for the Toyota Prius C is a blatant attempt to reach out to Gen Y and sell them on automobile ownership. A Deloitte survey from last winter suggested that Gen Y would lead the way to hybrid cars, and more digital connectivity features in cars. Both Ford and Daimler had major presences at CES last winter, despite that event happening the same week as the North American International Auto Show in Detroit, showcasing the fact that some automakers are looking to increase the presence of modern digital electronics in cars.
Pages
Please
SHARE
with friends and include TorqueNews in
Google Alerts
for tomorrow's interesting stories.