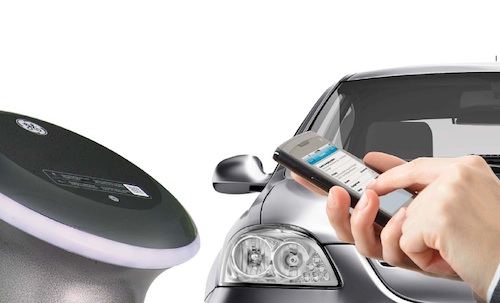 GE and PayPal building electric car charging station network
Please
SHARE
with friends and include TorqueNews in
Google Alerts
for tomorrow's interesting stories.
GE Energy's Industrial Solutions announced a deal today with PayPal to provide electric car charging station payment services to owners of GE WattStation's. Using a smart phone app, currently WattStation Connect for the iPhone, an electric car owner will be able to quickly and easily pay to use a charging station with their PayPal account, without having to maintain a membership with a charging station network.
The system is relatively simple for the electric car driver to use. He or she first locates a charging station with the WattStation Connect application, and drives to the location. The application has a map showing nearby charging stations, availability, current status, and the pricing to use that station. On the charger is a QR Code, which is one of those squares of digitalized dots that are becoming common. Using the WattStation Connect application, the car driver scans the QR Code to identify the charging station, and view its pricing structure. If everything is agreeable, the EV driver begins the charging session, with payments being made through PayPal. The company is expected, in the future, to provide an RFID WattStation card that will be connected with the card holders PayPal account.
"Our full line of EV charging solutions is designed with the end user top of mind," said Michael Mahan, product general manager, EV infrastructure for GE Energy's Industrial Solutions business. "This collaborative agreement with PayPal enables us to offer EV drivers a convenient way to charge their vehicles, which is essential to nurturing the mass adoption of EVs in the future."
Please include TorqueNews in
Google Alerts
to receive tomorrow's stories and
SHARE
this with friends if it was interesting.
This move by GE is an effort to establish a distinct electric car charging payment network, separate from the ones operated by ECOtality (Blink) and Coulomb (ChargePoint). The primary business for both of those companies is a payments processing system for electric car charging. GE has a complete service offering, giving businesses the opportunity to buy GE WattStations for commercial deployment, manage those stations using a cloud service over the Internet, set pricing for each station. This is exactly Coulomb's business model, in which any business may connect charging stations to the ChargePoint network and receive business from ChargePoint members.
Pages
Please
SHARE
with friends and include TorqueNews in
Google Alerts
for tomorrow's interesting stories.