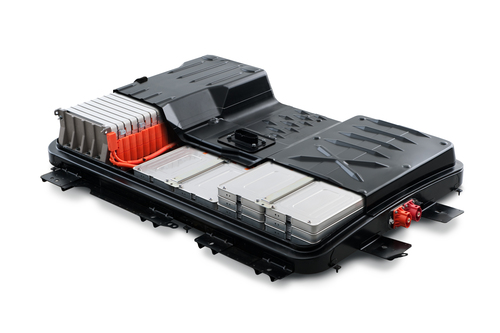 Electric cars could recharge in mere minutes with new technology
Please
SHARE
with friends and include TorqueNews in
Google Alerts
for tomorrow's interesting stories.
Fast charging electric cars could become reality due to research at the Ulsan National Institute of Science and Technology (UNIST) in Korea. The scientists say their technology enables lithium-ion batteries to recharge at 30 to 120 times faster than current lithium-ion batteries. This would be a major breakthrough which would allow electric car drivers to recharge more-or-less as quickly as gasoline car drivers, if the technology works out, is safe, and if charging stations are built which support a matching charge rate.
The battery technology uses cathode material, standard lithium manganese oxide (LMO), soaked in a solution containing graphite. The carbonized the graphite-soaked LMO forms a network of conductive traces that run throughout the cathode which allow more of the battery to recharge at the same time. Put another way, all energy-holding particles in the battery start recharging simultaneously. In conventional lithium-ion batteries the recharge process starts at the surface of the cathode and works inward. This is what allows this battery technology to recharge more quickly.
To make a full battery, of course, the cathode is only part of the picture, and must be packaged with an anode and electrolyte.
One of the concerns about electric vehicles is the long recharge time required with current battery technology. "The development of such a battery could significantly raise the popularity of electric vehicles whose lithium-ion batteries currently take hours to recharge," according to the Ministry of Education, Science and Technology.
If this technology works as expected, when fully implement it will require a charging system 30 to 120 times faster than current charging systems. The chargers in todays cars support either a 3.3 kilowatt or 6.6 kilowatt charge rate. Hence to get the full benefit of the new technology, charging rates would increase to the 198-792 kilowatt range.
The closest analogue in existing electric cars is Tesla's proprietary SuperCharger system which supports a 90 kilowatt charge rate, or less than half what would be best for batteries built with this new technology. That system is rated to provide 300 miles of range per hour of charging. At just the 198 kilowatt charging rate an electric car would gain well over 600 miles of range per hour of charging, and at the 792 kilowatt charging rate the car would gain 2100 miles of range per hour of charging. These numbers are approximate.
Pages
Please
SHARE
with friends and include TorqueNews in
Google Alerts
for tomorrow's interesting stories.