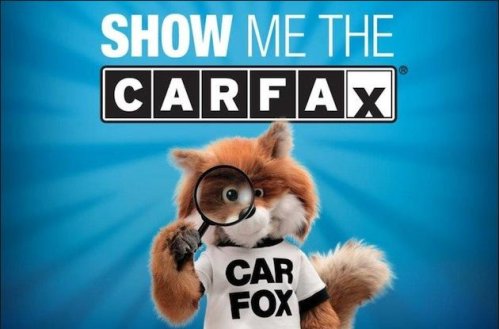 Carfax being sued for $50mil by dealerships looking to screw consumers
Please
SHARE
with friends and include TorqueNews in
Google Alerts
for tomorrow's interesting stories.
According to the folks from Automotive News, a suit filed in U.S. District Court for the Southern District of New York seeks more than $50 million dollars in damages because Carfax is a "monopolist in the sale of vehicle history reports." For those who are unsure of what Carfax does beyond what you see on their cute little television commercials, they are a company who provides full vehicle history reports based on the vehicle identification number (VIN). Literally every time a vehicle is repaired for just about any reason – or any time it has changed ownership - it will show up on a Carfax report. With the Carfax report, you can see how many times a vehicle has been sold, what damage has been done to the vehicle in the past, if it has been in any accidents, etc. As you can imagine, this kind of report may prevent a dealership from selling a used vehicle that has been wrecked and repaired or one that has been owned by an undesirable owner (like a rental car company). This knowledge of a problematic past can also prevent the dealership from getting top dollar for a given used vehicle compared to the same vehicle elsewhere that does not have a questionable past. In short, it forces a dealership to be honest with the consumers about every vehicle sold – protecting consumers from salespeople looking to pull the wool over the eyes of a prospective customer who is considering a vehicle that has dealt with something like flood damage or a major accident. Carfax forces auto dealerships to be honest in their business practices and as you can probably imagine…they aren't too happy about that. Honesty in the car sales world goes over about as well as a toddler with a pet king cobra.
For those who don't understand why Carfax really matters, let's say that you are looking to buy a 2005 Saab 9-5 at your local Saab dealership (I've picked Saab because they are out of business – not because they are known to have questionable business practices). Your 2005 Saab 9-5 might look fantastic inside and out. It might run and drive great. It might even smell like it is new inside. However, in 2007, your Saab was involved in a flooding situation in which the car was completely under water. After the flooding subsided, the car was sold at auction as inoperable only to be bought up for next to nothing by a guy who owns a body shop. Using junk yard parts, he replaced all of the features damaged by the flooding while also redoing the inside and outside of the car. He did a great job and the car was reliable for him until he traded it in on a newer 9-5 a couple months ago. However, there are still components that were not replaced because they were working just fine but some of those components could be more prone to premature failure. Because of the Carfax history report, you would know all of that information about your 2005 9-5 and you might not care as you are getting a great deal but if you don't want a flood victim vehicle, you might go elsewhere to buy a used 9-5…or you will use that information to drive down the price of this particular Saab sedan. Without that report, the dealership is free to tell you that the car has never been driven in harsh weather and the condition of the car to the naked eye would confirm that. Carfax empowers the consumer while preventing dealerships from selling problematic vehicles all by providing a vehicle history report. This might sound like a ridiculous example but it is a common practice for shops to buy up inoperable vehicles so fix up and sell…and Carfax makes sure that you know that.
Pages
Please
SHARE
with friends and include TorqueNews in
Google Alerts
for tomorrow's interesting stories.