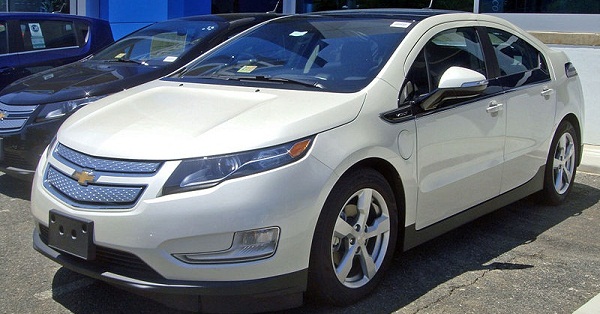 EV Owners Address Range Anxiety
Those who are not fans of electric vehicles attack 100% EVs because of what is known as range anxiety, which is the fear that an EV may have an insufficient range to reach its destination. The question I wanted to ask is this. How much is this anxiety really justified? What do the EV owners think about it?
Therefore, I went ahead and asked what electric car owners think about the range anxiety and how they address it. These are people who drive their plug-in cars daily. Here is what they said. Below are some of the insightful comments I received under my question, which I asked at Electric Cars Facebook group here.
Ryland Erdman comments. Keep track of your driving habits and look at your real life needs. Electric cars work well for most people, but not everyone. Gasoline car owners' manuals tend to say that anything under 15 miles per trip is a short trip and is therefor severe service, same with stop and go driving. This type of driving they say requires servicing to be performed twice as often. Electric cars don't suffer from severe service conditions. It's about picking the right kind of vehicle for your needs and sometimes an EV is not the right choice, but most of the time it is.
Charlie Pluckhahn replies. I had a conversation exactly like this one just last week. People don't ask about range anxiety. They ask about range. I give them the maximum range -- 80 in summer, 60 in winter, noting that the heater runs off the battery that turns the wheels.
Then I point out that no one drives any car, gas or electric, all the way to empty, and tell them that I typically drive about 40 or 45 miles in winter and 60 in summer before recharging. I portray my EV as an in-city runabout, and then point at the big diesel rig as the road trip vehicle and heavy duty hauler.
People understand that EVs are limited purpose city vehicles. If the conversation lasts a while we'll get around to Tesla, and I'll tell 'em that the practical range (point at which you'd want to refill) of the big, expensive Model S with the biggest battery is 160 in winter and maybe 210 in summer, and that absolute maximum on that car would be about 195 in winter and 275 in summer.
If the conversation lasts that long, I'll liken the battery to a gas tank, and tell them that my battery is the equivalent of a gas tank that holds 7/10ths of a gallon, and that the big Tesla's battery is like a 2-1/2 gallon tank. Electric cars get great "gas mileage," about 100 or so per equivalent gallon average throughout the year, but the gas tanks are so expensive and heavy, so that's why they're so small and the range is limited.
I agree with Charlie, replies back Ryland Erdman. I've never gotten a question about range anxiety, that is a term used by auto magazine writers, not real people.
Real people want to know if it will fit their needs or not, that is it.
Range anxiety is easier to deal with than climate change, war, terrorism and economic recession. And, it usually goes away after learning to plan trips. Talk to EV owners to get real world feedback, adds Gary Krysztopik.
David Laur approaches to the topic with a positive attitude. Anxiety is a necessary part of any rewarding lifestyle. It allows us to plan, to analyze and evaluate what we are doing and this is the mechanism that kicks us in the butt to create the energy that forces us out of our cozy little cubby hole out into the World to initiate the change we need to thrive.
Bo Bennett replies. Be sympathetic to the concern. It is a real concern of real drivers. For me, living on the East Coast, EREV is the solution. I owned my Fisker for over 2 years now and I would estimate that 95% of the miles on the car are all electric, but I desperately needed those 5% gas.
Ryland Erdman comments. I've only gotten anxiety while driving a gasoline car because I have to brake my pattern, go out of my way and waste time out of my day to fuel it, that is why you often see people stranded on the side of the road in their gasoline cars that have run out of gasoline. With electric vehicles you get in with a full charge every time you leave home or work.
Charlie Pluckhahn adds to the conversation. There have been a couple range anxiety moments in the electric. Drove to a place that's about 30 miles away, but got turned around on the way there and it wound up being 35 miles there and 30 back. But it was a long, steady drive, and I wound up getting 3.4 miles/kWh, which meant that I still had 20% left.
But I wasn't sure that it'd go that well until I was most of the way home. There have been a couple other times when I drove the big-ass pickup in the city instead of the EV because I hadn't recharged the EV and I wasn't sure I'd make it all the way.
Pages
Please
SHARE
with friends and include TorqueNews in
Google Alerts
for tomorrow's interesting stories.