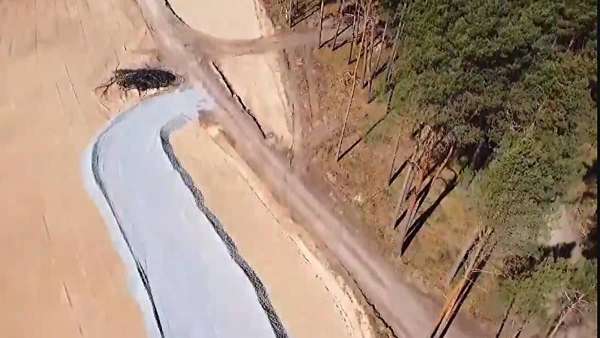 When Will Tesla Hold Giga Berlin's Groundbreaking
There are two factors, based on which we can assume that Tesla's Giga Berlin's groundbreaking is imminent.
The first factor is that Tesla has almost finished preparing the Giga Berlin factory's property for the groundbreaking ceremony. According to Teslarati Tesla is expected to commence the official groundbreaking upon acceptance of an application filing with Brandenburg's local government. Tesla is already making roads and started using gravel for the road construction.
"Tesla Giga Berlin has completed the final phases of land preparation before ringing in an official groundbreaking ceremony. Construction equipment, including three excavators, one wood splitter, and a dirt splitter, was spotted on-site on Monday and will be used as part of a final step to shred the accumulation of tree roots from the land clearing," writes Joey Klender in Teslarati.
The second factor, in my opinion, is that both the United States and Germany wants to reopen their economies and possibly lift the travel ban. This will create fertile ground and the Tesla CEO could attend the ground breaking of the Giga Berlin, which he had earlier tweeted that he would "definitely" attend the groundbreaking ceremony of Tesla's first European Gigafactory, known also as the Gigafactory 4, outside of Berin, in Grunheide.
This answers the question when Tesla will hold the groundbreaking ceremony for Giga Berlin. Torque News expects the Giga Berlin's groundbreaking to take place sometimes during the second half May 2020.
Armen Hareyan is the founder and the Editor in Chief of Torque News. He founded TorqueNews.com in 2010, which since then has been publishing expert news and analysis about the automotive industry. He can be reached at Torque News Twitter, Facebok, Linkedin and Youtube.