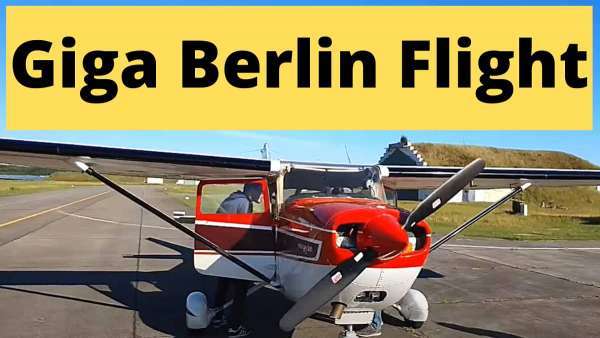 Watch Tesla Giga Berlin Flyover
Today, our Torque News friends from Tesla Giga Berlin, got together, chartered a small plane and flu over Tesla's Berlin Gigafactory, sharing this video with our community.
Jurgen writes. "We, Albrecht, Tobi and me, chartered a small plane and entered the airspace over the Giga Berlin. A great experience and a great view from 300m altitude. Many thanks to our pilot, Bernd, and that we landed safely."
I think this is a great example of good camaraderie to see our friends getting together and flying of Tesla's Berlin Gigafactory for fun and also for sharing videos with the Tesla community.
It's also an interesting alternative to the drone. Such a flight in a small plane has its charm and gives us a different view of Giga Berlin and how Tesla is progressing with its electric vehicle factory construction.
Also, it's interesting to see the Gigafactory Berlin construction site from a higher point of view than the usual drone flights. Thanks for the video. Does anyone know what the ramp in the undeveloped part is for?
Armen Hareyan is the founder and the Editor in Chief of Torque News. He founded TorqueNews.com in 2010, which since then has been publishing expert news and analysis about the automotive industry. He can be reached at Torque News Twitter, Facebok, Linkedin and Youtube.