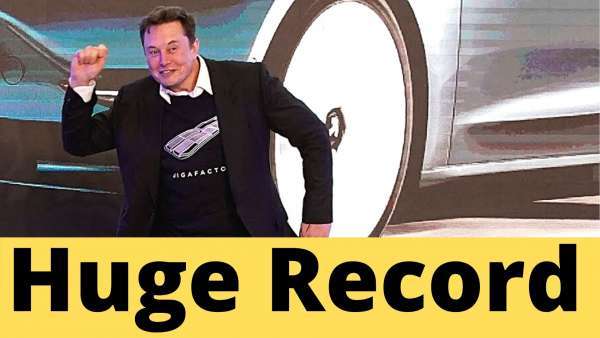 Tesla's Record Month in China: Doubled Registrations in March 2021
Tesla registrations in China rise to a surprisingly record month with nearly 35,000 cars registered in March in the country.
Fresh data released by the China Automotive Information Net (CAIN) shows that Tesla vehicle registrations surged to 34,635 in March, a new single-month record that virtually propelled the electric automaker into one of the most surprising quarters in company history. The 34,635 cars that Tesla successfully registered to Chinese customers was a near doubling compared to the 18,155 February registrations the automaker recorded just one month prior. Bloomberg also reported that the March 2021 numbers had nearly tripled compared to March 2020 figures when sales were disrupted by the COVID-19 pandemic that halted production at Tesla's Giga Shanghai production plant for several weeks. The EV Sales Blog shows around 11,280 units sold in China in March 2020.
Bloomberg notes that Rising demand in China helped Elon Musk's electric vehicle company deliver 184,800 cars worldwide in first quarter. The figure trounced the 169,850 average estimate in a Bloomberg survey of analysts and beat the fourth-quarter result by about 4,000 vehicles.
This shows that Elon Musk was right about Tesla's demand in China.
"China in the long term will be our biggest market, both where we make the most number of vehicles and where we have the most number of customers," Musk said recently. "I'd like to strike an optimistic note, and I'm very confident that the future of China is going to be great and that China is headed towards being the biggest economy in the world and a lot of prosperity in the future."
"Musk's predictions about China were expected. The automaker's presence in the country has been electrifying since Tesla started delivering cars to owners in early 2020. Since then, growth has been the word to describe the company's performance, and the Model 3 and Model Y have been the driving factors. The two vehicles have catered to the typical Chinese car buyer because of their affordability, and the several variants that both models offer match any driving style. The Model 3 has stood the test of time, managing to maintain a Top 3 position in Chinese sales charts since its introduction to the market in January 2020," writes Joey Klender in Teslarati.
Armen Hareyan is the founder and the Editor in Chief of Torque News. He founded TorqueNews.com in 2010, which since then has been publishing expert news and analysis about the automotive industry. He can be reached at Torque News Twitter, Facebok, Linkedin and Youtube.