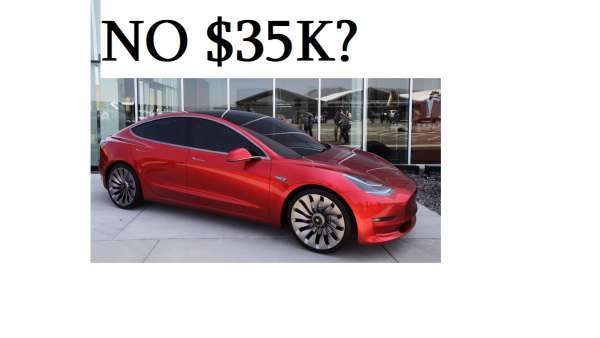 Tesla Model 3 Price in China May Not Meet Your Expectations
As Tesla gets ready to reveal Model 3 prices in China, Bloomberg expects price of Model 3 to range from $43,400 to $50,700.
UPDATE: Tesla Announces Made In China Model 3 Price and Specs
Several months after promising a $35,000 base Model 3 in the United States, Tesla appears to have only just recently begun offering the "Standard Range" variant of the Model 3 the public. Now Tesla is looking at the Chinese market and calculating what the Model 3 will be worth there.
The Model 3's price in China is one of the big questions for all Tesla observers and analysts.
In three days, on May 31 Tesla is planning to reveal the prices of Model 3 vehicles in China. On it's social media Tesla even invited people to guess the price of the domestic Model 3 before it's officially announced. Actually, on May 31st Tesla is going to make an announcement, but we don't know if the announcement will be about the Model 3's price in China.
Bloomberg cites inside sources who claim Tesla is currently considering pricing the vehicle between 300,000 yuan ($43,400) and 350,000 yuan ($50,600) before incentives. However, at least one source claims the official Chinese MSRP has yet to be finalized, and was unable to confirm if the end-of-month announcement is even related to the matter.
China is the world's biggest car market and Tesla is counting on its Shanghai Gigafactory 3, which is scheduled to begin production this year, to bolster the electric automaker's competitiveness in a country, which is already crowded with hundreds of electric-vehicle makers.
Watch a drone video of the Shanghai's Gigafactory 3 almost completed and subscribe to our Youtube Channel for more automotive news.
Please, subscribe to our Torque News Youtube Channel for more Tesla and other car news stories brought to you daily.
Armen Hareyan is the editor of Torque News and you can follow him on Twitter, Facebook and Youtube.