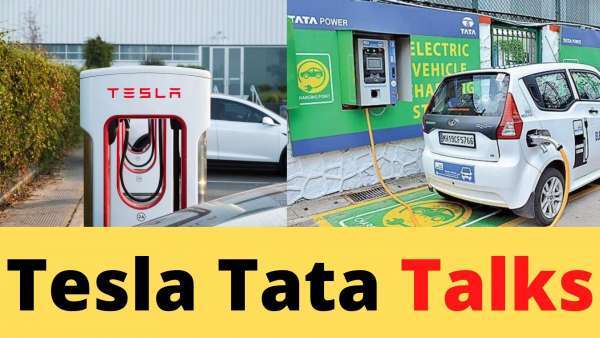 Tata Power and Tesla Explore Charging Infrastructure Arrangement in India
In a new update in Tesla's move to India, we are learning that Tesla is exploring an arrangement with Indian conglomerate Tata Sons' power generation unit, Tata Power, to set up charging infrastructure for electric vehicles in the country, CNBC-TV18 reported on Friday, citing sources.
Tata Power's electric vehicle charging business constantly explores growth opportunities but has not finalised any new agreements, the company said in a statement to stock exchanges. It also said the CNBC-TV 18 report was "factually incorrect," but did not elaborate.
Making sure there is a sufficient and growing EV charging infrastructure in India is the first important step if Tesla is going to set up production or even a Gigafactory in India. Without sufficient charging infrastructure Tesla can't successfully sell cars in India. Therefore, this is welcome move by Tesla and Tata Power to explore an arrangement on charging infrastructure.
Rumors have been around for a long time, now an Indian regional government has confirmed that Tesla will build a plant on the subcontinent. "The US company Tesla will open a production facility for electric cars in Karnataka," explains the government of the southern Indian state in a brief statement. However, there is apparently no fixed schedule for the start of local production.
Reuters is one of the media that has seen the government statement. The news agency writes that the declaration was part of a broader document that outlines the cornerstones of the Indian budget in the local language of Kannada.
In addition, BS Yeddyurappa, head of government of the southern Indian state of Karnataka, is said to have written in a tweet that was later deleted that Tesla would start its activities in India with a research and development unit in Bangalore, the capital of the state of Karnataka. It is unclear whether the "production facility" mentioned in the official statement refers to this R&D facility or a separate plant. According to the news agency, Tesla and the ministry did not respond to Reuters' request.
Armen Hareyan is the founder and the Editor in Chief of Torque News. He founded TorqueNews.com in 2010, which since then has been publishing expert news and analysis about the automotive industry. He can be reached at Torque News Twitter, Facebok, Linkedin and Youtube.