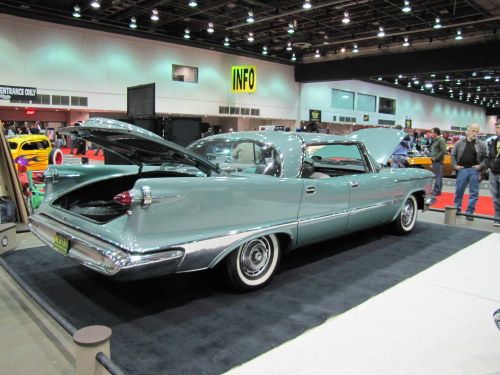 The original Chrysler Imperial
The Chrysler Imperial was a huge vehicle by comparison to today's cars. Engines were 400 cubes at the minimum.
In 1955, Chrysler spun off the Imperial as its own separate marque in an attempt to compete directly with the Cadillac and Lincoln luxury marques offered by General Motors and Ford.