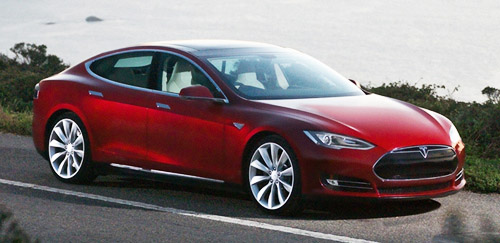 If it has knobs or buttons, your car may be trapped in the past
Please
SHARE
with friends and include TorqueNews in
Google Alerts
for tomorrow's interesting stories.
From smart keys to touchscreens, the cars we drive are changing so fast, a modern Rip Van Winkle would be lost in the driver's seat of one the more advanced new cars. What would a 20-year sleeper think of the switchblade keys you get with an Audi, Volvo or Fiat these days and how long would it take him to figure out how to unlock it using the buttons on the key fob? Whatever happened to the keyhole?
Even in the $26K Fiat 500c, you can download the contacts in your smartphone and make phone calls safely while driving via simple voice commands. Some cars even allow you to hear and respond by way of voice recognition to text messages. Standard replies, such as "Driving can't text" and "on my way," are provided by Nissan Connect, using a hands-free Text Messaging Assistant.
The new generation of Mercedes vehicles, the 2013 GLK for example, have an iPad docking station mounted on the backs of the front seats, capable of tilting up to 90 degrees and recharging while you surf, according to an article by Larry Printz of The Virginia Pilot.
Indeed, parking sensors and rearview cameras are virtually standard equipment on cars costing over $30K. Knobs and buttons keep getting harder to find in today's cars.
Thinking of buying an electric car but find even keep your phone charged daunting? The 2014 Infiniti LE is a concept featuring wireless inductive charging from a pad you plug and simply park over. This pad, in simple terms, produces an electromagnetic field that induces an electron flow in a receptor within the car, thus sending a charge to the battery.
Capacitive switching is what is primarily taking away the knobs and buttons, by substituting touchscreens for functions long ago provided by toggle switches. Essentially when you touch the screen you throw a switch, though via a different mechanism. Your touch actually changes the polarity of a localized electromagnetic field. If you've used a smartphone or iPad, you have used capacitive switching. The coming years mean more of these, but fewer knobs and buttons.
One of the cutting edge technologies coming soon is a stabilization system for driving in strong crosswinds. This feature detects wind rushing over the body perpendicular to the direction traveled and adjusts the suspension for better stability and performance in these conditions.
If you've ever crossed the plains and experienced the heavy winds that require you to keep pressure on the steering wheel to go straight and then find yourself swerving wildly when the wind suddenly ceases, will be happy to know the computer can respond much quicker than your own physiology.
During a college summer between semesters, I experienced being T-boned by a 1958 Pontiac in my little 1961 Sunbeam Alpine roadster. My buddy and I bumped heads, breaking my black horn-rimmed glasses and leaving me a bit fuzzy from the concussion.
Pages
Please
SHARE
with friends and include TorqueNews in
Google Alerts
for tomorrow's interesting stories.