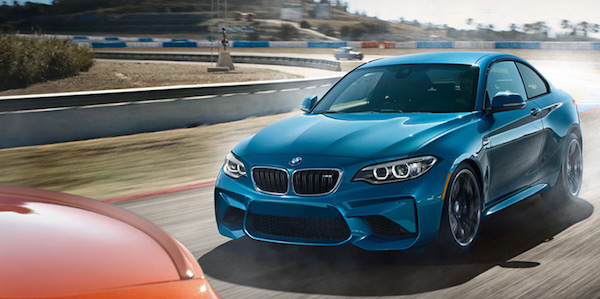 Why BMW Shows Students How to Drive M2 Fast Before Learning How to Park
What could be better than learning how to drive the new BMW M2? Taking it out and having two BMW DTM drivers teach you how to push the performance car to the limit. The new BMW M2 was the star at the fifth Young Drivers' Day put on by BMW Motorsports. BMW took 120 drivers between 18 and 24 years old to the Colmar-Berg driver safety centre in Luxembourg.
BMW DTM drivers Augusto Farfus and Bruno Spengler took all 120 students out in the BMW M2 Coupe and the BMW M4 and showed them how to push the cars to the absolute limit. This is the first lesson they receive. They teach them this before other driving skills like learning how to parallel park.
Why does BMW do this?
Augusto Farfus says, "It's far more important to show drivers how to control a car than to learn how to park during a driving lesson. I met a lot of nice young people today and it was great fun to feel how intently they were listening to us. We were able to convey to them how big the difference is between a racetrack and normal road traffic. The earlier you learn that, the better," said Spengler.
They learn better when having fun
It must have been thrilling for the young students to feel the new BMW M2 and M4 get pushed to the limit on the track. What better way to teach driving skills than from the best DTM drivers on the planet? Farfus went on to say, "The day was great fun. And fun is the best way to convey important messages. The laps with us were an unforgettable experience for all the participants and they will always remember how hard a car is to control when pushed to the limit, and that safety always has to take priority."
Source: BMW Motorsport
Image source: BMW
Please
SHARE
with friends and include TorqueNews in
Google Alerts
for tomorrow's interesting stories.