According to an updated Consumer Reports test (by subscription), Subaru wants to be the global leader in advanced safety technology but needs a better system. Subaru scored among the lowest in its new testing data. CR released the information from testing Subaru's Active Driving Assistance System (ADAS) that controls adaptive cruise control and lane centering assistance.
Subaru was not included in its first round of testing in 2022, that I covered here but was recently added along with Jaguar/Land Rover, Lucid, Hyundai, and Nissan. Here are the latest results.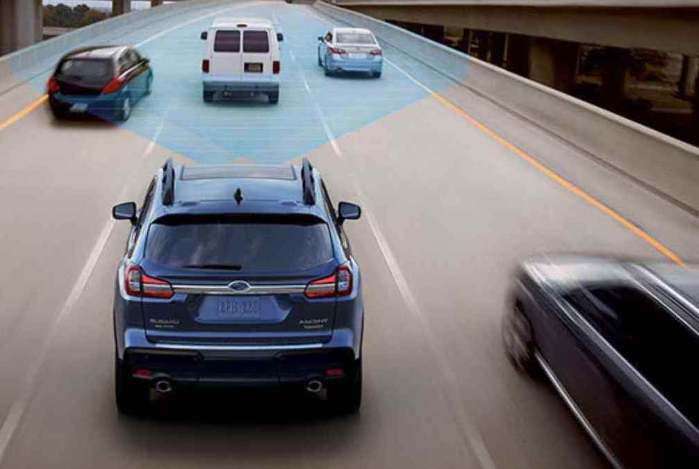 With a total of 17 car brand's systems now tested, Ford's BlueCruise remains CR's top-rated ADA system, followed by Cadillac Super Cruise and Mercedes-Benz Driver Assistance. Subaru scored in the bottom half at number twelve.  
How CR tests the ADAS systems
CR says, "The 17 active driving assistance systems we tested were put through their paces around the track at our 327-acre Auto Test Center in Connecticut and on a 50-mile loop on public roads between September and December 2022 and between June and August 2023."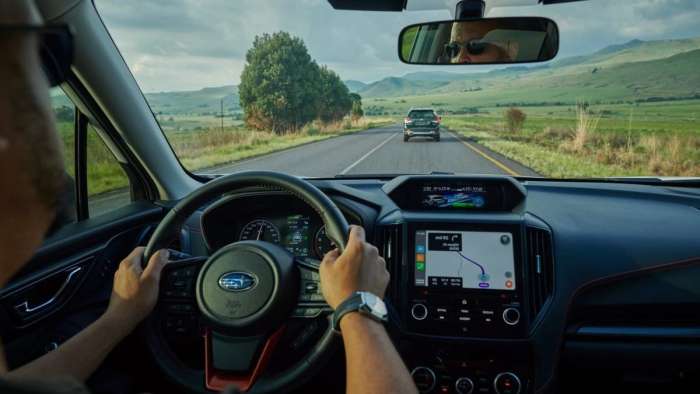 "Each system was rated for its performance in 40 separate tests, such as steering the car, controlling the speed, and keeping the driver safe and engaged with driving. Additional features such as automatic lane changes or reacting to traffic lights were not evaluated in these tests."
Consumer Reports testers evaluated how each of the 17 systems performed within five categories: capabilities and performance, keeping the driver engaged, ease of use, straightforward when safe to use, and unresponsive driver.
Subaru is in the bottom half. 
Subaru's 12th-ranked Advanced Adaptive Cruise Control w/Lane Centering Assist had an overall system score of 59 points. In comparison, Ford's top-ranked BlueCruise had a score of 84 points. 
Subaru scored 8/10 in Capabilities and Performance, Keeping Driver Engaged 5/10, Ease of Use 6/10, Clear When Safe to Use 3/10, and Unresponsive Driver 3/10. 
Subaru DriverFocus
In a previous report, I covered Subaru's DriverFocus, which comes on some new models that can detect signs of distraction or drowsiness at the wheel. According to Consumer Reports, the Subaru Forester compact SUV, Outback midsize SUV, and Legacy sedan with DriverFocus failed its new evaluation study. 
CR says, "We tested Subaru's DriverFocus camera on a Subaru Outback equipped with the company's EyeSight active driving assistance feature. It can detect driver distraction in some scenarios. Still, it can be completely shut off via the menu, and it is not required to be activated to use a vehicle's driver assistance systems."
Subaru EyeSight driver assist ranks high in crash protection
I have covered Subaru's EyeSight driver assist system extensively in my reports. As I reported earlier, Subaru's EyeSight-equipped vehicles account for 91 percent of Subaru's global sales. That will increase as EyeSight driver assist technology is standard on all 2024 Crosstrek, 2024 Impreza, 2024 WRX TR, and 2024 BRZ tS with standard transmissions. 
All 2024 Subaru Forester, 2024 Outback, 2024 Ascent, 2023 Solterra, and 2024 Legacy trim levels come standard with the safety technology. 
Subaru is the leader in accident prevention. A study by Subaru based on data from Japan's Institute for Traffic Accident Research and Data Analysis (ITARDA) has revealed the accident rate of EyeSight-equipped vehicles is as low as 0.06% in Japan. 
A similar study in the U.S. conducted by the Insurance Institute for Highway Safety (IIHS) found the safety system reduces rear-end crashes with injuries by up to 85 percent in U.S. EyeSight-equipped vehicles.
Subaru is among the car manufacturer leaders in safety technology in passenger crash safety. Still, according to Consumer Reports, they are not among the best in their ADAS system that controls adaptive cruise control and lane centering assistance. Subaru has work to do. 
Thanks for reading, everyone. I hope you enjoyed this Subaru story. See you tomorrow for my latest Subaru Report.
For additional articles related to Subaru safety technology, here are a few of my top stories you may enjoy. 
My Must-Read Top Picks
Here is the Subaru EyeSight | Automatic Emergency Steering YouTube video
Denis Flierl - I have over twenty years of Subaru and automotive journalism experience. I enjoy bringing you, the Subaru fans and customers, the most up-to-date Subaru news, reviews, and new model information. You'll find the latest Subaru stories on the Subaru page. Follow me on my The Dirty Subaru website, Dirty Subaru blog, SubaruReport, All Subaru, WRXSTI, @DenisFlierl, Facebook, and Instagram.
I've got you covered! - I cover all Subaru all the time - It's called the "Subaru Report." Check back daily for my expert Subaru analysis!
Please leave your comments below, share the article with friends, and post X to your followers! 
Photo: Subaru