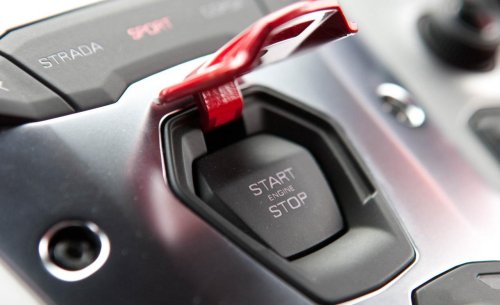 AAA answers questions about engine stop-start technologies
Please
SHARE
with friends and include TorqueNews in
Google Alerts
for tomorrow's interesting stories.
The idea of stopping an idling engine automatically, whether in traffic, parked and waiting, or otherwise not moving the vehicle, is not new. The technology has been around since the 1980s and has become very popular in Europe and parts of Asia. Until recently, however, it was not something offered on vehicle models sold in the U.S.
Truckers know this technology as "anti-idle shutoff" and have become accustomed to it as anti-idling laws and fuel savings become important to their industry. In passenger cars, however, the idea has only recently come to American shores. Lux Research recently predicted that more than eight million cars with stop-start tech will be on the roads in this country by 2017, so anti-idling systems are expected to become much more commonplace here.
With that, AAA Insurance has issued a few answers to commonly asked questions about this new technology. Before we get into those, however, let's look at what stop-start is and why it's being included in cars today.
What Is Stop-Start?
Stop-start is a generic name given to a host of branded technologies that all do the same basic thing: turn the vehicle's engine off when it is idling for too long. The engine is automatically started when the situation changes. For example, a vehicle stops at a light and after a few seconds, its engine shuts off. When the driver presses the accelerator again after the light changes to green, the engine automatically starts again and the vehicle moves.
Please include TorqueNews in
Google Alerts
to receive tomorrow's stories and
SHARE
this with friends if it was interesting.
The idling delay is usually somewhere in the 30-second to 3 minute range on passenger vehicles. Several safeguards and exceptions to the shutoff timer are present on most of these anti-idling systems, such as when the engine is warming up (at higher RPMs), when the engine is under load though the accelerator is not being pressed (such as coasting down hill), etc. More robust starting systems and other safety equipment are also added.
Why Stop-Start?
While the numbers are very relative to the driving situation, vehicle, etc., stop-start systems have been shown to reduce fuel consumption by as much as 40%. Most passenger vehicles under average driving conditions can expect from 5-12% in fuel savings, depending on the ratio of city/urban driving cycles to highway or less stop-and-go cycles. Because part of the Environmental Protection Agency's emissions tests include idling, start-stop systems can mean an improvement in EPA numbers for a vehicle as well.
With that, here are some selected questions and answers from AAA on the subject:
Pages
Please
SHARE
with friends and include TorqueNews in
Google Alerts
for tomorrow's interesting stories.