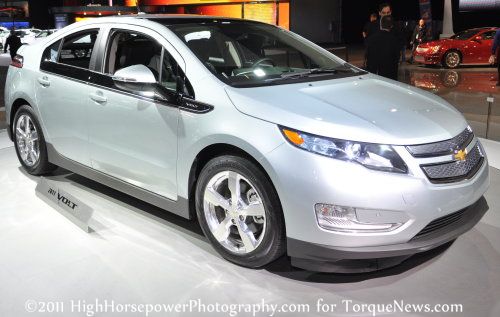 Chevrolet Volt stomps Nissan Leaf in first month of 2011
Please
SHARE
with friends and include TorqueNews in
Google Alerts
for tomorrow's interesting stories.
When the lofty price of $41,000 was announced for the 2011 Chevrolet Volt electric sedan with gasoline range extending, some questioned whether or not it would compete with the cheaper but electric-only 2011 Nissan Leaf. Nissan has faced some criticism over their brutally slow delivery of their new electric car and that surely didn't help as the Japanese automaker delivered just 87 units in January 2011 – compared to the 321 Chevy Volt sedans sold during that same time period.
Please include TorqueNews in
Google Alerts
to receive tomorrow's stories and
SHARE
this with friends if it was interesting.
Keep in mind that Nissan has already accepted orders for the entire initial batch of US-bound 2011 Nissan Leaf (Leaves?) but even though the automaker has been sending a few models here and there so that they have at least some presence in all of their launch markets. However, the extremely lackadaisical efforts to deliver these new electric vehicles has brought the company under some scrutiny; especially considering their lack of a real reason for the delays.
Chevrolet, on the other hand, continues to push out the 2011 Volt at a regular pace even though they would probably like to see more than 321 units a month reaching consumers. Unfortunately, the spread of electric cars is going to likely be tentative, as consumers wait to see how much the supporting infrastructure grows as these initial units hit the road. Some areas have been quick to offer public charging stations but the next few months could tell a great deal about the growth of the electric automotive segment.
Other Chevrolet News:
Production Chevrolet Cruze Hatchback To Debut In Geneva
Chevrolet Volt To Be In Every State By 2011
General Motors Withdraws Request For $14.4 Billion Loan
Production begins for the 2011 Camaro Convertible
Volt increasing traffic onto Chevy dealer showroom floors
Please
SHARE
with friends and include TorqueNews in
Google Alerts
for tomorrow's interesting stories.