With the implementation of single-piece front and rear castings, Toyota aims to reduce parts from 86 to 1 and processes from 33 to 1. This shift towards Giga casting signifies a major leap in efficiency and cost reduction. Will Tesla respond by adopting a similar approach and revolutionizing the entire body-in-white (BIW) manufacturing process? Stay tuned to witness the battle of automotive giants.
In a strategic move to solidify its position in the rapidly expanding electric vehicle (EV) market, Toyota has announced a substantial investment of $2.1 billion in a new EV battery plant in North Carolina.
Determined To Stay On Top
This bold commitment reflects Toyota's determination to compete head-on with established players such as Tesla, Rivian, and Lucid, as well as other emerging companies in the EV space.
Toyota's decision to invest heavily in EV battery production is part of a comprehensive plan that demonstrates the company's long-term vision for sustainable mobility. By integrating battery manufacturing into its operations, Toyota aims to exert greater control over its supply chain, ensuring a reliable source of batteries for its future EV lineup.
This move signifies Toyota's recognition of the critical role that advanced battery technology plays in the success of electric vehicles.
However, the battery plant investment is just one of Toyota's more comprehensive strategies.
The Die Has Been Cast
The recent reports of Toyota's next-generation BEV architecture, featuring single-piece front and rear castings, highlight the company's innovative approach to vehicle manufacturing. This groundbreaking technology aims to drastically reduce the number of parts required from 86 to just one and streamline the manufacturing process from 33 steps to a single operation.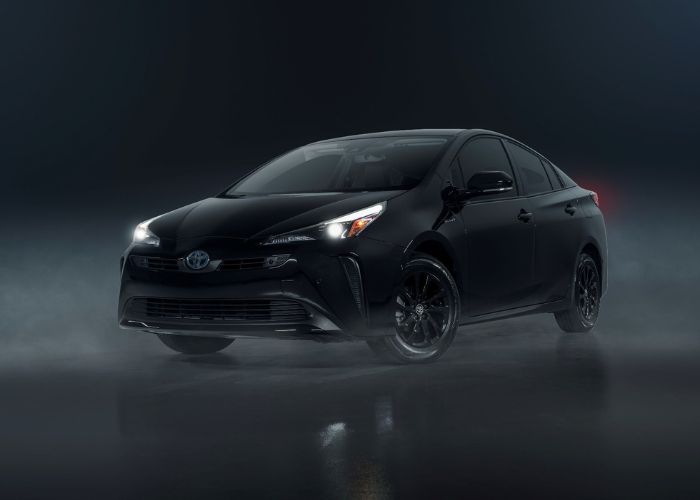 Toyota's adoption of Giga casting, a technique that allows for large-scale, high-integrity castings, signals a significant shift in the industry. By leveraging single-piece castings, Toyota can achieve greater structural rigidity, reduced weight, and enhanced overall vehicle performance. Implementing this cutting-edge manufacturing process reflects Toyota's commitment to efficiency, cost reduction, and engineering excellence.
With its dominant position as the world's largest automaker, Toyota's strategic investments in EV battery plants and advanced manufacturing techniques underscore its dedication to sustainable mobility. Toyota aims to position itself as a formidable rival to established EV manufacturers and emerging startups by pursuing an integrated approach to EV and battery manufacturing.
Conclusion
Toyota's $2.1 billion pledge towards an EV battery plant in North Carolina and its revolutionary single-piece casting technology demonstrate the company's well-planned and forward-thinking strategy.
As Toyota expands its foothold in the EV market, the question arises: Will Tesla, the frontrunner in the industry, up its game and respond by adopting a similar single-piece casting approach for its body-in-white (BIW)? Only time will tell how the competition between these automotive giants unfolds and shapes the future of electric vehicle manufacturing.
Is Tesla going to up its game by making the whole BIW a single-piece casting?
Thank you for embarking on this journey with us. Together, let's continue exploring, discovering, and unlocking new horizons. Stay tuned for more captivating content to fuel your curiosity and inspire your imagination. We appreciate your readership and look forward to you joining us on our next adventure. Until then, keep dreaming, reading, and coming back for more! A recent video tweet by a famous Tesla blogger from China claims that this new Tesla store in Chongqing, China, is the best in the world. The video of the store is going viral. The store, which is located in the Chongqing-JIEFANGBEI Starlight Plaza, features a 3D ground painting that combines the Tesla Gigafactory Shanghai and Chongqing landmarks.
Peter Neilson is an automotive consultant specializing in electric cars and hybrid battery technologies. He holds a Bachelor of Science in Automotive Service Technology from Weber State University. Peter can be reached on Linkedin and you can tweet him at The_hybrid_guy on Twitter. Find his page on Facebook at Certified Auto Consulting. Read more of Peter's stories at Toyota news coverage on Torque News. Search Toyota Prius Torque News for more in-depth Prius coverage from our reporter.