Ram and Stellantis are teasing a midsize Ram pickup destined for the South American market. Even though it is heavily disguised in the video, it is clearly a smaller version of the popular 2023 Ram 1500. It is known as the Ram 1200 and the Ram Rampage. Now, GM Authority has caught spy pictures of a strikingly similar vehicle testing in Michigan. Many believe Ram will release the vehicle in the North American market.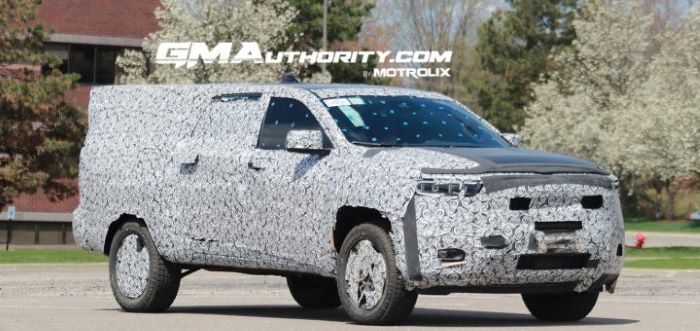 What we Know About the Ram 1200
The Ram Rampage will be powered by the Hurricane 4 engine. That is a 2.0-liter 4-cylinder engine. It could be a turbo-charged version. I don't speak Spanish or Portuguese so I can't tell for sure what all they are saying about the truck. Ram's Mike Koval says in the video, "It's a commitment that we make to our customers that the power, the capability would be there not only for everything you need it to do, but it would also help differentiate yourself from everybody else out there."
The video shows the Ram 1200 taking on tough off-road terrain and even driving up a set of stairs. It appears to be about the size of the Toyota Tacoma. The engineers in the video refer to the truck's technology and comfort. They do not give a model year for the vehicle, but seeing as it is still camouflaged, it could be slated for 2024.
Where Could the Ram Rampage be Built?
Several insiders have speculated that the Ram Rampage could be built in a Stellantis plant, in Brazil, that currently builds the Jeep Renegade, Jeep Compass and Jeep Commander. There has been no talk of where the smaller truck could be built for the U.S. market. The Jeep plant in Belvidere, Illinois, that built smaller Jeep vehicles has recently been idled and workers were offered buyouts.
Stellantis and Ram Video
GM Authority Spy Shot
Mary Conway is a professional automotive journalist and has decades of experience specializing in automotive news analysis. She covered the Detroit Three for more than twenty years for the ABC affiliate, in Detroit. Her affection for the Motor City comes naturally. Her father ran a gas station while Mary was growing up, in Wisconsin.
Follow Mary Conway at @maryconwaymedia and send her car news tips for future stories.