Nardone Automotive has shown off its restomod Porsche 928 at Milan Design Week ahead of its launch at the Goodwood Festival of Speed in a couple of weeks. The updated version of Porsche's front-engine, rear-wheel drive grand tourer was created in collaboration with Italian design studio BorromeodeSilva who also had a hand in creating the sublime Automobili Amos Lancia Delta Futurista. The 928's in good hands then.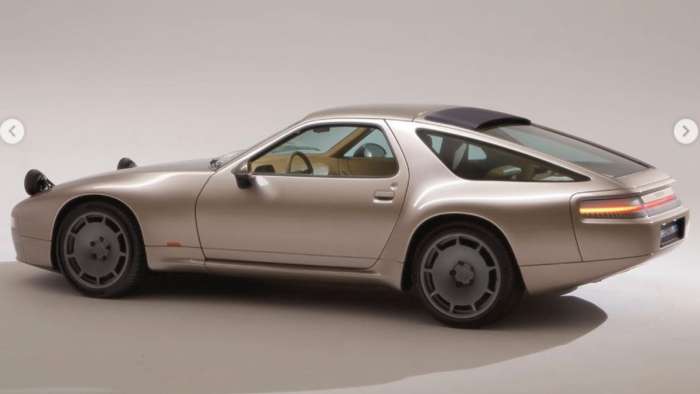 Body
So much more than a "patch the rust and bolt in some go-fast parts" job, the Nardone 928 features a faithfully updated version of the original's bodywork recreated in lightweight carbon fiber. Front and rear lights are all-new while subtle tweaks to the front fascia serve to channel air for better cooling. To give the V8 cruiser a more muscular stance the arches have been widened to fit a new set of 18-inch forged wheels which are inspired by the design of the original set and wrapped in Michelin Pilot Sport 5 tires.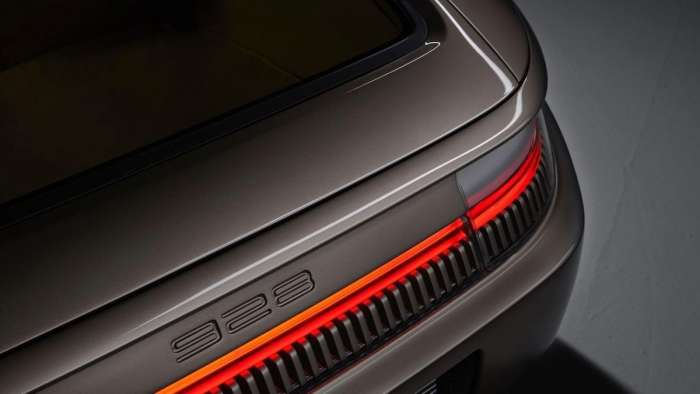 Soul
Under that pretty carbon body lies a 400 horsepower version of the original's V8 updated with a modern ECU. The original five-speed manual's been replaced by a six-speed unit with a limited slip diff out back to provide handling to match the looks and power. Both axles are new while active suspension and uprated brakes keep everything under control. Electric power steering completes the mechanical upgrades.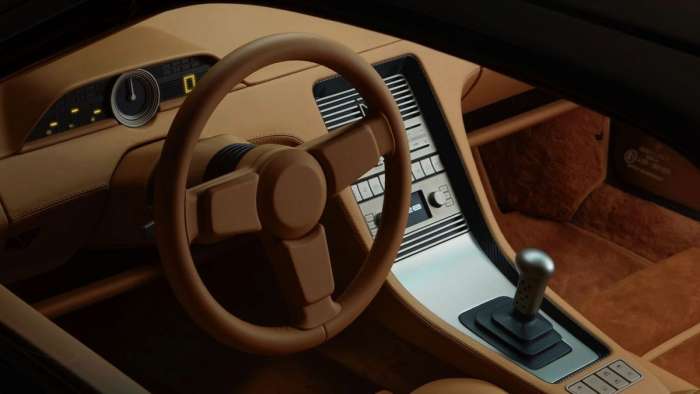 Interior
Nardone's 928 interior gets the same treatment as everything else with period-correct brown everything and a gorgeous retro-futuristic feel. Leather and alcantara abound in this simple, elegant cabin that gives drivers everything they need and none of what they don't. See for yourself here:
The 928 went on sale in 1977 initially intended to replace the venerable 911. That obviously didn't happen and the 928 remains Porsche's only front-engine rear-drive V8 coupe to this day. Asking price is a steep €480,000 before donor car and taxes for the first eight units and deliveries are slated to begin in 2024. We'll see more of the Nardone Automotive 928 at the Goodwood Festival of Speed which kicks off on June 23rd.
Related Story: New Porsche 911 GT3 RS Comes With Every Aero Trick In The Book
Images by Nardone Automotive licensed by CC BY 2.0.
James Walker is an Automotive Journalist at Torque News focusing on Lucid Motors. If it's got wheels he's interested, and he's looking forward to seeing what kind of cars the EV revolution brings us. Whether it's fast, slow, new, or old, James wants to have a look around it and share it in print and on video, ideally with some twisty roads involved. You can connect with James on Twitter, Instagram, and LinkedIn.