New light has been shed on Porsche's upcoming initial public offering with Volkswagen's release of further details of its structure. The planned IPO gives the German sports car brand a valuation of $75 billion with shares expected to start trading on the Frankfurt stock exchange as of September 29th.
911 Million Shares
Playing up Porsche's most iconic model, the IPO will feature 911,000,000 shares divided into 455.5 million ordinary shares and 455.5 million preferred shares. Ordinary shares come with voting rights for their owners while the preferred shares do not. Preferred shareholders instead get a 0.01 euro dividend on top of any dividends Porsche pays out on the ordinary shares.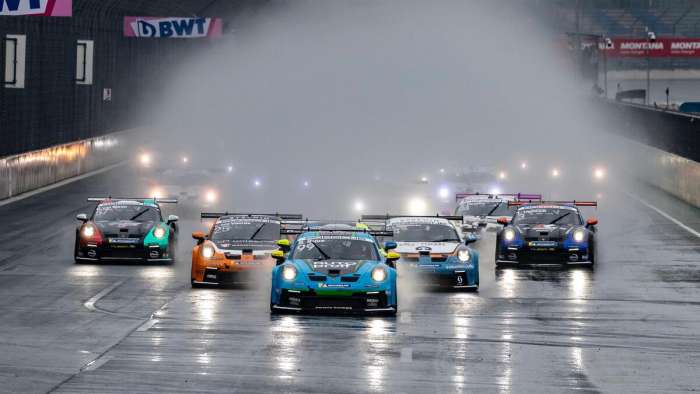 Volkswagen's Stake
Volkswagen plans to sell 25% of the preferred shares on the market and will sell 25% of the ordinary shares plus one to Porsche SE, a holding company controlled by the Porsche and Piech families which is also VW's majority shareholder. Projections indicate that Volkswagen's total profit from the sales will be in the region of $18-19.5 billion. Reuters reports that "in case of a successful IPO, Volkswagen will call an extraordinary shareholder meeting in December where it will propose to pay 49% of total proceeds, or 8.9 billion-9.6 billion euros, to its shareholders in early 2023 as a special dividend."
National and Institutional Investors
A large number of the issued shares are already spoken for through agreements with a number of national and institutional investment concerns. Qatar's sovereign wealth fund, the Qatar Investment Authority, has earmarked 4.99% of the shares while the sovereign wealth funds of Norway and Abu Dhabi along with T. Rowe Price have pledged to purchase $1.8 billion worth of preferred shares.
Related Story: Porsche 963 Hypercar Goes Testing At Daytona
If the IPO proceeds as planned it will leave Volkswagen with ownership of 75% less one ordinary share of Porsche's total share capital. Porsche SE will own 12.5% plus one share and Qatar will own 2.5%. The remaining 10% will be sold as free float. This has drawn criticism from analysts who point out that market investors will be able to own a maximum of 12.5% of Porsche's capital giving them little to no say in the running of the company.
Investors are reportedly cautious of the IPO due to Germany's unstable energy supply, parts shortages in the automotive industry and Oliver Blume's position as CEO of both Volkswagen and Porsche simultaneously.
Related Story: Check Out This Japan-Inspired Porsche 356 Art Car
Images by Porsche licensed by CC BY 2.0.
James Walker is an Automotive Journalist at Torque News focusing on Lucid Motors. If it's got wheels he's interested, and he's looking forward to seeing what kind of cars the EV revolution brings us. Whether it's fast, slow, new, or old, James wants to have a look around it and share it in print and on video, ideally with some twisty roads involved. You can connect with James on Twitter, Instagram, and LinkedIn.