We're not sure about you, but when we think of art cars we conjure images of BMWs by Warhol and Koons or the psychedelic rides of Janis Joplin and John Lennon; cars that existed in their finished form and were added to with one-off paintjobs to make them special.
American artist Daniel Arsham has gone in the opposite direction with his 1955 Porsche 356 Bonsai, stripping back years of paint and restoration to reveal the car in its naturally imperfect state. The 356 follows the Japanese concept of "Wabi Sabi" with the goal of "laying bare the raw materials that make up the car and embracing the rich history of the vehicle."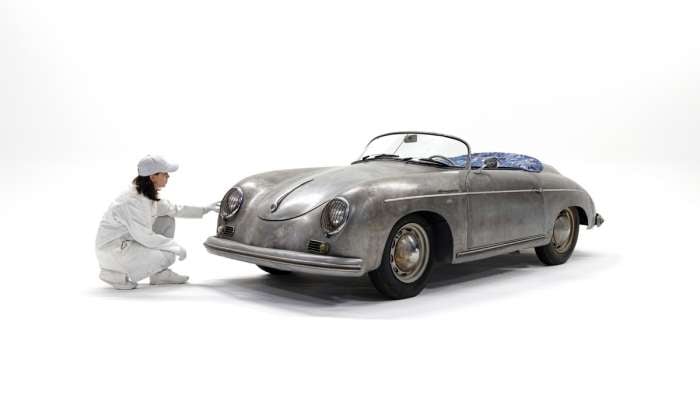 "Wabi Sabi is a Japanese term for a world view focused on recognizing and embracing the beauty and uniqueness of the unfinished, the imperfect and the impermanent."
Japanese culture and craftsmanship holds special value for Arsham, and the artist pays tribute to them with the theme and materials that come together to make up his 356.
Exterior
Over the course of two years Arsham stripped back the paint and restoration work on the nearly 70-year old Speedster's body to reveal all the welds, dents and pockmarks of a life well lived. A layer of linseed oil now protects the bare metal in keeping with historic Japanese manufacturing techniques.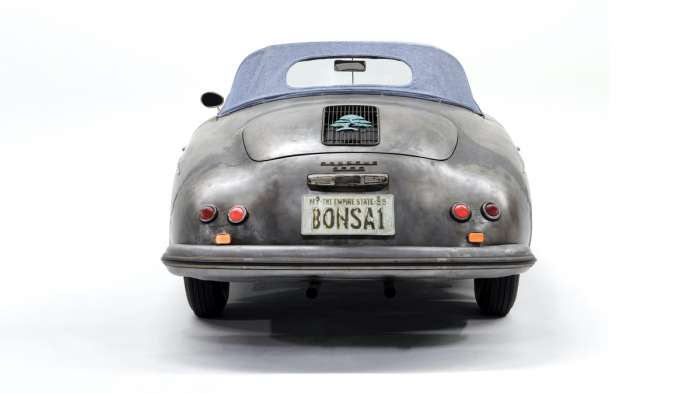 With every detail of the exterior carefully planned, Arsham sourced period-correct and patinaed accessories like the headlight covers and license plate. A tarnished bronze bonsai tree adorns the Speedster's rear grille.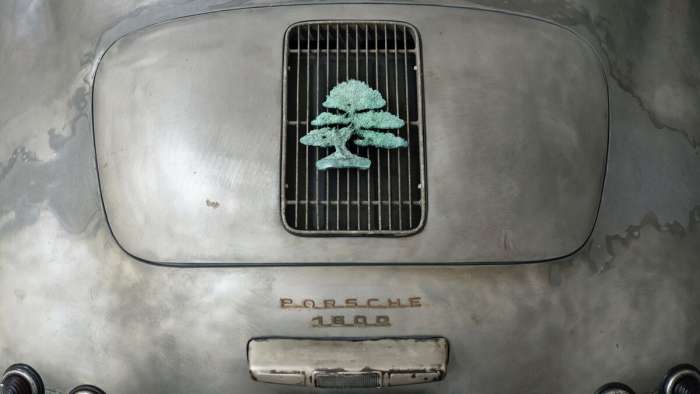 Interior
In keeping with the simple and functional Wabi Sabi theme, the 356's seats and door cards are upholstered with indigo-dyed boro textiles; a patchwork of cotton and linen fabrics handwoven from odds and ends by Japanese peasant farmers. The folding roof has been recreated by Arsham and team in Japanese denim. All of the car's soft materials are intended to wear and take on new forms as they age.
"Throughout my career, I have looked to Japan as a source of inspiration for their love and dedication to craft. These sensibilities were the base for the Bonsai 356. We produced all textiles in Japan using traditional craftsmen."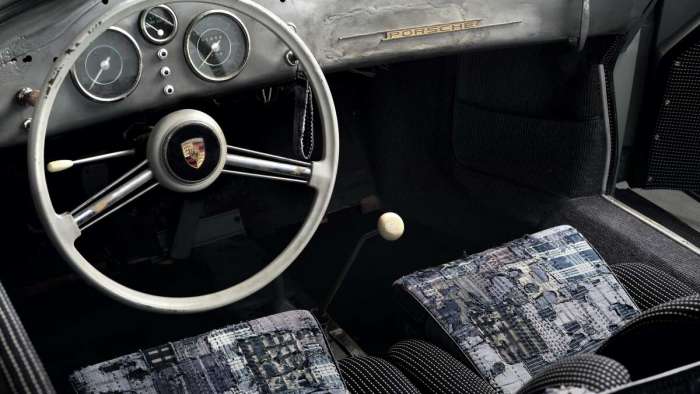 This is no static display car either: the engine and drivetrain are original to it and have been carefully restored to factory-fresh condition in collaboration with Willhoit Auto Restoration and the Bridgehampton Motoring Club.
Related Story: Behold The Singer-Hertz Team JOTA Porsche 963
Arsham is a big fan of Stuttgart's sports cars, having previously created a white 992-generation 911 featuring his trademark "decay" and this, his 930A 911 Turbo featuring a custom racing livery paying homage to his previous partners and his love of Porsche.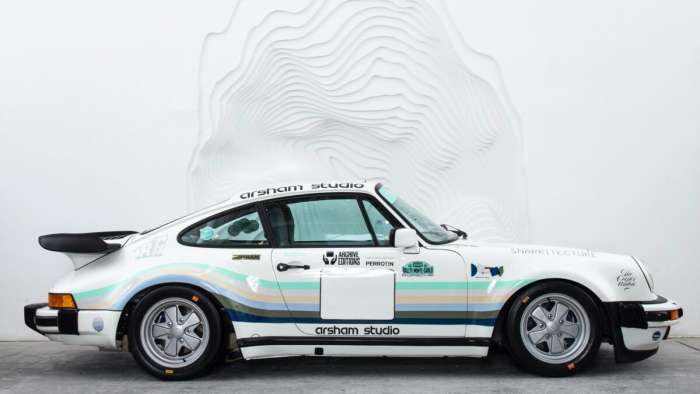 Related Story: The New Old Porsche - The 356 Zagato Coupe
Images by Porsche licensed by CC BY 2.0.
James Walker is an Automotive Journalist at Torque News focusing on Lucid Motors. If it's got wheels he's interested, and he's looking forward to seeing what kind of cars the EV revolution brings us. Whether it's fast, slow, new, or old, James wants to have a look around it and share it in print and on video, ideally with some twisty roads involved. You can connect with James on Twitter, Instagram, and LinkedIn.