Consumer Reports recommends the Subaru Crosstrek as the best subcompact SUV, but what does it mean for new model shoppers? What about the all-new next-generation 2024 Crosstrek subcompact SUV? 
CR gives the recommended model designation to the Crosstrek because it meets specific standards. CR says its Auto Test Center staff evaluates about 50 vehicles annually, conducting more than 50 tests on each model to assess safety, driving performance, comfort, and ease of use.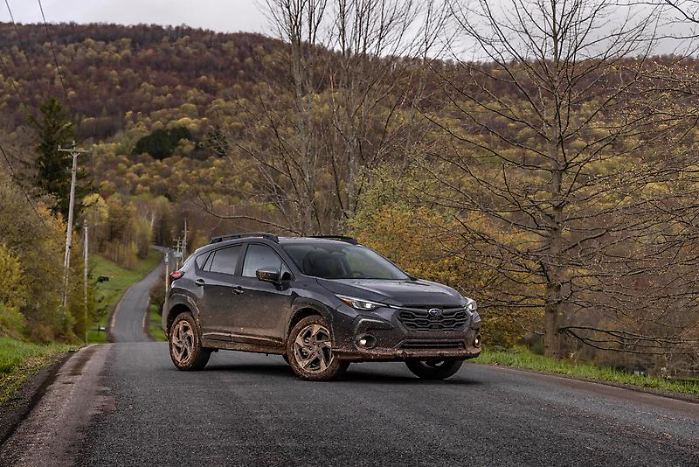 What does the recommended model mean for the Subaru Crosstrek?
The 2023 Subaru Crosstrek received an 88/100 for the road test score. 
The road test score is a composite based on more than 50 tests and evaluations at CR's 327-acre test facility in Colchester, Connecticut, on cars that they have purchased. Tests include assessments of emergency handling, braking capabilities, fuel economy, ride, seat comfort, headlights, and controls. 
The Crosstrek received a 4/5 for reliability. 
CR's reliability rating is based on extensive owner surveys and their technical knowledge to predict the reliability of new and redesigned models. CR says its "rating combines all versions of the model and may not be specific to the individual vehicle featured, but it can serve as an informed prediction."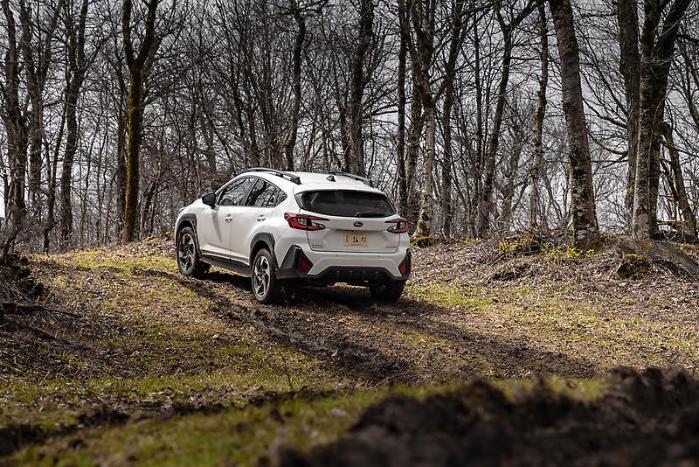 The Crosstrek received a 4/5 for owner satisfaction.
CR's survey data and combined technical knowledge allow them to predict the owner satisfaction of new and redesigned models. This rating also combines all versions of the model.
How does the Crosstrek compare with other subcompact SUVs? 
The Crosstrek gets an overall score of 84, making it the highest-ranked subcompact SUV. The Toyota Corolla Cross is next, with a score of 77. They are followed by the Honda HR-V (73), Kia Seltos (70), Chevrolet Trailblazer (70), Mazda CX-30 (64, Hyundai Kona (59), Jeep Renegade (40), Fiat 500X (38), and Volkswagen Taos (37).
What about the all-new, redesigned 2024 Subaru Crosstrek?
Check Out This Related 2024 Crosstrek Report: The 2024 Subaru Crosstrek Trim Levels, Pricing, And New Model Guide Is Here
Because Consumer Reports buys the models they test, they have recently purchased the next-generation 2024 Crosstrek that just arrived this summer, and the new model is being tested now. 
CR says, "The Crosstrek got an evolutionary redesign for the 2024 model year. The EyeSight driver assistance system is now standard. It includes automatic emergency braking with pedestrian detection, although blind spot and rear cross-traffic warnings are available only on higher trims." 
"It's still essentially a raised Impreza hatchback with a comfortable ride and standard all-wheel drive: responsive handling, user-friendly controls, and a practical interior round out the package. Acceleration from the standard 2.0-liter engine is leisurely; the optional 2.5-liter has more oomph. Engine noise is pronounced with strong acceleration but not a deal breaker."
Don't Miss This Related Report: The All-New 2024 Subaru Crosstrek Wilderness Trim, Pricing And Model Guide
"Paddle shifters by the steering wheel allow convenient engine braking in mountainous environments. The newly optional driver power seat with adjustable lumbar support is a major upgrade. Wireless CarPlay is handy. The X-Mode for the AWD system alters power distribution to help traverse craggy terrain."
Stay tuned to Subaru Report via Torque News for the latest testing results from Consumer Reports when they become available for the 2024 Subaru Crosstrek.
Check Out This Informative report on the new 2024 Subaru Crosstrek: Head-To-Head 2024 Subaru Crosstrek Premium Vs. Sport - There's A Clear Winner
Denis Flierl brings over thirty years of combined auto industry and automotive journalism experience to Torque News readers. He is an accredited Rocky Mountain Automotive Press (RMAP) member. The last twelve years have been spent with Torque News, covering Subaru vehicles and the latest news. Check back daily for his expert Subaru analysis. You'll find the latest stories on the Torque News Subaru page. Follow Denis on Facebook, Twitter, and Instagram. 
Subaru Report - We've got you covered! Check back tomorrow for more unique, informative SUBARU news, reviews, and previews you can trust.
Please leave your comments below, share the article with friends, and tweet it to your followers!
Photo credit: Subaru