The Subaru WRX sports car meets the Subaru Outback midsize SUV, creating the 2024 Subaru Levorg Layback. But why is it forbidden fruit in the U.S. and Canada? Subaru created the Layback for Japanese customers only. This new model was created to give Japan a more rugged Levorg Sportwagon. It's Japan's version of the 2024 Subaru Outback Wilderness for the North American market. 
Here is what's coming to Japanese customers. The Japanese-specification 2024 Subaru Levorg Layback gets new upgrades to make it more off-road friendly than the standard Levorg. The new Sportwagon gets rugged looks and an off-road-tuned chassis, and it's Japan's version of the Outback Wilderness but in a smaller package.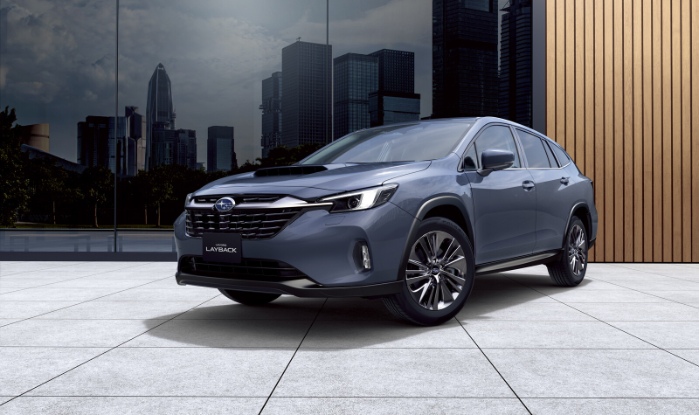 The Layback won't be offered in the U.S. and Canada because they already have the Outback Wilderness with a 2.4-liter turbocharged engine, and it's the right size for North Americans. The new Layback is considerably smaller and powered by a 1.8-liter direct-injection turbocharged Boxer engine. 
The new Layback is a good fit for the Japanese market, and Subaru says it gets body cladding like the U.S. Outback and Outback Wilderness.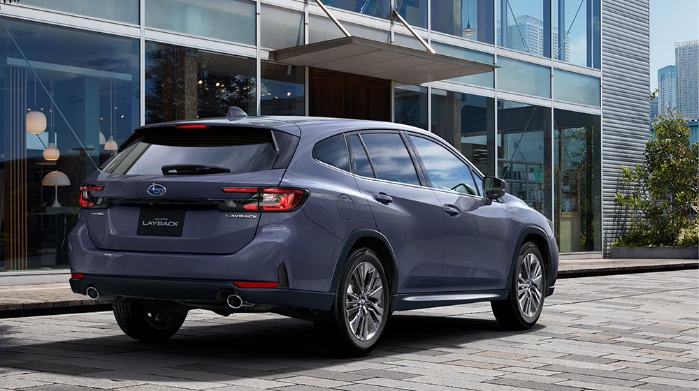 Suabru's images of the new Layback are all city shots, not in an off-road setting like Subaru markets the Outback Wilderness in North America. Some Japanese customers will use the new model, taking the Layback off-road. But Subaru knows it will be mainly used as a city and urban commuter. 
The images show that the Levorg Layback will feature a new front facia and bumper, a wider grille, and a new aluminum-style crossbar that runs between the LED headlights.
Revised intakes and new alloy wheels have also been introduced. Still, the most significant change is the increased ride height and new Levorg Layback with black plastic wheel-arch cladding, indicating additional scratch protection.
The new Levorg Layback will have two-tone leather seats with gold stitching throughout. The 2024 Levorg Layback will come with Subaru's Symmetrical all-wheel drive, mated with a 1.8-liter turbocharged engine and a Lineartronic CVT automatic transmission.
The 2024 Subaru Levorg Layback is Japan's variant for outdoor enthusiasts who want a more rugged Levorg for active customers. The Layback is too small for North American customers. The 2024 Subaru Outback Wilderness with new upgrades is coming for U.S. and Canadian customers this fall. 
Check Out the 2024 Outback Wilderness with new upgrades report: The 2024 Subaru Outback Wilderness' Best New Upgrade Is Not Its Styling
Denis Flierl brings over thirty years of combined auto industry and automotive journalism experience to Torque News readers. He is an accredited Rocky Mountain Automotive Press (RMAP) member. The last twelve years have been spent with Torque News, covering Subaru vehicles and the latest news. Check back daily for his expert Subaru analysis. You'll find the latest stories on the Torque News Subaru page. Follow Denis on Facebook, Twitter, and Instagram. 
Subaru Report - We've got you covered! Check back tomorrow for more unique, informative SUBARU news, reviews, and previews you can trust.
Please leave your comments below, share the article with friends, and tweet it to your followers!
Photo credit: Subaru