Cooper has recently introduced a new all-season tire well-suited to a wide range of coupes, sedans, wagons, crossovers, and other vehicles which benefit from an all-season touring tire design. The Cooper ProControl comes to market priced competitively within its segment and offers a longer-than-usual warranty.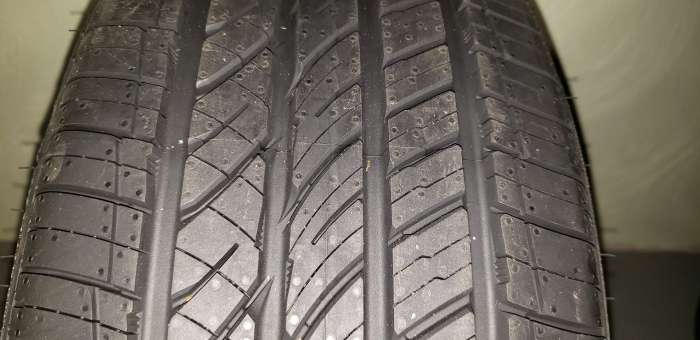 Cooper ProControl - What Type of Tire Is It?
The Cooper ProControl is an all-season grand-touring tire. What that means is the tire can be safely used in all typical weather conditions, including in very cold temps and during light snow events. Grand Touring refers to the tire's intended type of usage. "Well-rounded" is the term we like to use in this case. The ProControl is a tire that will be well-suited to any commute, daily driving use on-pavement, and if the open road becons on a weekend, will provide secure, enjoyable handling well-balanced with comfort over road imperfections. Grand touring tires are also generally quiet and long-lasting.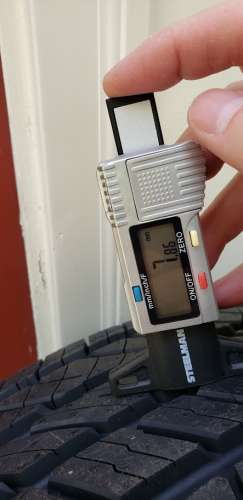 Cooper ProControl - Will It Fit Your Car?
Cooper is presently offering an impressive 60 sizes of the ProControl. The offerings range from the relatively small 16-inch tires used on some older small crossovers all the way up to 22-inch tires found on top trims of today's premium sports sedans. Extra load (XL) versions are available. Therefore, many EVs will also be among the vehicles these tires may fit. Visit the company's website for a list of available tire sizes, and also always check with your retailer to ensure the tires match your vehicle's originally specified specification.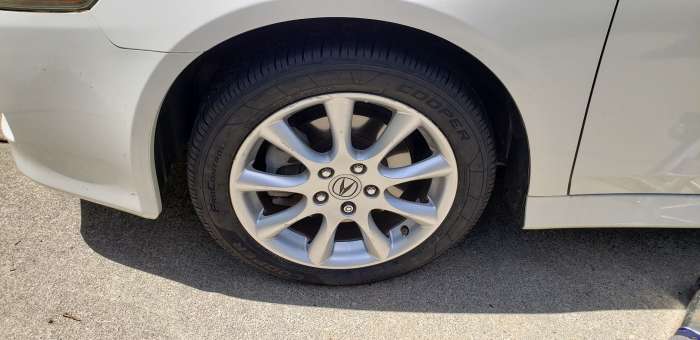 Cooper ProControl - Our Test Vehicle
The vehicle we are using to test the Cooper ProControl tire on is a 2008 Acura TSX. This is a compact four-door sporty sedan. It uses the same size tire as the Honda Accord V6 of that era, meaning it is a good vehicle for testing since this is a popular tire size based on overall sales.
Our Test TSX is properly aligned, and we used our go-to mobile tire service provider for mounting (which we paid for ourselves). The tires have been computer-balanced using modern equipment for the best possible results.
Related Story: Goodyear Demonstrates a 90% Sustainable-Material Tire
Cooper ProControl - Initial Driving Impressions
The vehicle that we are using as a tester came originally with Michelin all-season tires, and we then replaced those after a full service life with Pirelli grand touring tires. We have no complaints about either tire or brand. Both are well-respected premium tire brands. We switched to the Pirellis at the suggestion of a Boston-area tire retailer.
Our initial impressions of the Cooper ProControl tires are very positive. Although new tires are expected to feel good, the Cooper ProControl tires offered some immediate differences from the Pirelli tires. The new tires offer these noted improvements in the driving experience:
Cooper ProControl - Noise Reduction
The single most significant benefit we noticed is a quieter ride. We had been suspecting a wheel bearing may be about to give up the ghost. However, the new tires have quieted the ride dramatically, and we now realize the Pirellis were just loud. Perhaps due to age, but we suspect it was also the design playing a role.
Cooper ProControl - Improved Steering Responsiveness
The reason the TSX is so popular was that it offered great handling. That classic Acura feel has returned with the mounting of the new ProControl tires. The steering feels sharper, and cornering seems more predictable. These are just impressions from mature driving, not aggressive maneuvering.
Cooper ProControl - Added Comfort
Our very first drive on the new ProControl tires took us over a set of railroad tracks. We have developed a cringe instinct going over these because they rattle the car and our teeth. The Cooper ProControl tires noticeably reduced the impact sensation over the tracks, From there, every road imperfection was a test. Without a doubt, the Cooper ProControl tires offer a more comfortable drive.
Cooper ProControl - Prices
We compared the prices of the Cooper ProControl with some similar tires from other trusted premium tire brands. Here is a quick look at how it compares. We used the popular 215/50R17 95V XL tire spec to come up with the comparison and used one of America's largest online tire retailers as our source. We only compared highly-rated tires that were available for immediate shipment:
Cooper ProControl $164
Continental Purecontact LS $181
Pirelli P7 A/S Plus 3 $189
Michelin Pilot Sport All-Season 4 $190
As you can see, the Cooper ProControl offers shoppers a savings of roughly $100 per set of tires in comparison to other premium all-season touring tires with good ratings.
Cooper ProControl - Warranties
Cooper offers three warranties for its tires. The first is a general defect warranty. If a defect is uncovered during the first 1/6th of treadwear, this warranty will cover its replacement. The second warranty is a 45 Test Drive Period. Certain conditions apply, but this warranty basically allows an owner to try the tires for 45 days. If the owner isn't satisfied with the Cooper tire for any reason, the owner may return them to the original dealer within 45 days of purchase.
The third warranty is the tread life warranty. For the Cooper ProControl, the treadwear warranty is a generous 70,000 miles.
Cooper ProControl - Initial Impressions Summary & Future Plan
Our initial impressions of the Cooper ProControl tires are all positive. They noticeably quiet the cabin, offer improved handling, and also improved comfort by comparison to the tires we had been using. The Acura's bright personality seems to shine through more brightly as a result of having fitted these tires. Given that the Cooper ProControl tires are meaningfully less expensive than comparable Michelin, Pirelli, and Continental tires, we feel they make good sense as an aftermarket tire choice.
Our plan is to offer another update on the Cooper ProControl tires once we have had a chance to test them around town and on the highway in wet conditions, and hopefully offer some winter weather driving impressions in early fall. Check back for more updates soon.
Test Notes: The tires used in this long-term test were provided by Cooper. The author paid out of pocket to have them mounted and balanced. As with all of our automotive product tests, we have offered to return them when testing is concluded.
Image of Cooper ProControl tires by John Goreham.
John Goreham is an experienced New England Motor Press Association member and expert vehicle tester. John completed an engineering program with a focus on electric vehicles, followed by two decades of work in high-tech, biopharma, and the automotive supply chain before becoming a news contributor. In addition to his eleven years of work at Torque News, John has published thousands of articles and reviews at American news outlets. He is known for offering unfiltered opinions on vehicle topics. You can follow John on Twitter, and TikTok @ToknCars, and view his credentials at Linkedin