Jaguar and Land Rover have had their own identities in the past, but for the most part, they have been operating under common ownership and, in many cases, also sharing other resources such as distribution (dealership) assets. Within the automotive media community, we have been calling the various brands "JLR" for some time. Today, Jaguar Land Rover officially announced that the company is formally adopting the JLR moniker.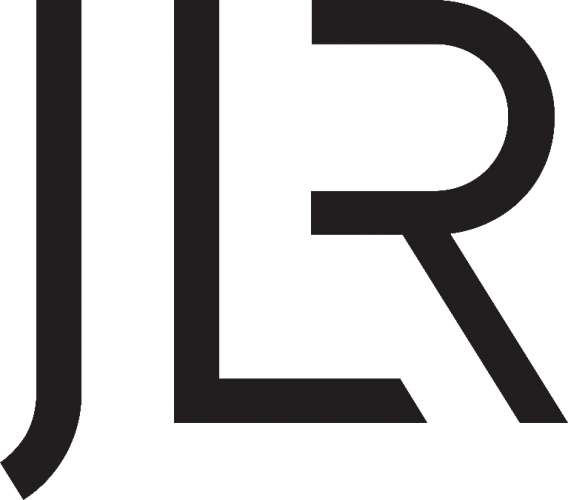 The full list of the individual brands under the JLR umbrella is Range Rover, Defender, Discovery, and Jaguar. JLR says that by adopting this new corporate parentage identity, it will accelerate the delivery of the company's vision to be Proud Creators of Modern Luxury.
Commenting on the new identity, JLR CEO Adrian Mardell, said: "Today is an exciting day as we unveil a new identity for our company as part of our House of Brands approach. I'm confident this perfectly illustrates JLR's ambition in the modern luxury space." JLR's Chief Creative Officer, Professor Gerry McGovern OBE, said: "This is the next chapter of our Reimagine journey to become a truly modern luxury business. The new JLR identity will bring clarity to our clients and act as a unifier for our four distinct British brands."
In its press release, JLR emphasized that the Land Rover brand will remain a key part of the company's DNA, saying in part, "Land Rover continues as a world-renowned and important heritage mark, remaining on vehicles, websites, social media and retail sites, underpinning the world-class Range Rover, Defender and Discovery brands."
The JLR brands are one of the top supporters of the automotive media. The companies have always been generous with media test vehicles and often step forward to be sponsors of media vehicle test days. It is that support that has enabled Torque News to comprehensively cover the JLR family of brands for more than ten years.
John Goreham is an experienced New England Motor Press Association member and expert vehicle tester. John completed an engineering program with a focus on electric vehicles, followed by two decades of work in high-tech, biopharma, and the automotive supply chain before becoming a news contributor. In addition to his eleven years of work at Torque News, John has published thousands of articles and reviews at American news outlets. He is known for offering unfiltered opinions on vehicle topics. You can follow John on Twitter, and TikTok @ToknCars, and view his credentials at Linkedin
Jaguar I-PACE graphic courtesy of JLR. JLR corporate logo courtesy of JLR.