Our second month of testing of the new Goodyear Cooper ProControl all-season tire is going very well. The pairing with an Acura TSX sports sedan is a good one. The sporty nature of the Acura highlights just how significantly proper touring tires can help a good car's handling. Our initial positive impressions about the ride quality and cornering aspects of the Cooper ProControl tires have held up over the weeks of testing.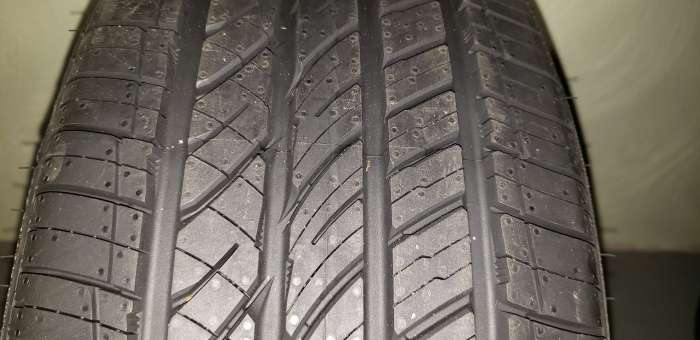 Our observations at this point in the tire test include wet-weather grip and hydroplaning prevention, noise volume, and fuel economy changes. Let's break down each of those aspects of testing for further discussion.
Cooper ProControl Tires - Wet Weather Grip and Hybdroplaning Prevention
Mother Nature has gifted New England with ample rain this spring, and on many mornings temps have been in the low 40F range. Gardeners and tire testers are quite happy about this. Beach-goers, not so much.
We are happy to report that the Cooper ProControl tires have solved an issue we have had with our TSX over its past couple of sets of tires made by other brands. The car is geared in such a way as to have snappy off-the-line acceleration. When turning from a stop in wet and cold conditions, the car had a tendency to spin the inside wheel in an annoying way. The Cooper ProControl tires have a different feeling, and they offer more grip in this situation. The annoying tire spin has been resolved.
During heavier rain when traveling on the highway, the Cooper ProControl tires seem to have reduced the feeling of hydroplaning we occasionally felt with the prior sets of tires. Now, we won't mislead you. Testing a new tire with full tread depth usually does offer better deep water performance than worn tires with lesser tread. Suffice it to say that the Cooper ProControl tires have given us renewed confidence in rainy weather driving at highway speeds.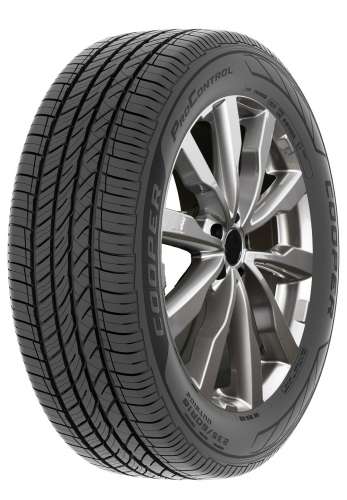 Cooper ProControl Tires - Noise Reduction
While we do not take decibel measurements in our testing, it is quite apparent that the Cooper ProControl tires have made the cabin of our Acura a more serene place to be. The tires are much quieter in their operation than the outgoing tires were. We notice this most on the highway, of course. The Acura is a premium vehicle with ample noise abatement materials to help make the car quieter. Pairing that with a high-quality tire like the ProControl makes the car feel very quiet inside.
Cooper ProControl Tires - Fuel Economy
We are now three tanks of gas into the testing of the Cooper ProControl tires. We have observed a slight uptick in the Acura's average fuel economy display since installation. Our TSX has an EPA-Estimated Combined Fuel Economy rating of just 23 MPG. Remember, it was built in 2008. The highway estimate from the EPA is 28 MPG. During our testing, we have observed many trips with a fuel economy on the trip odometer (B) of over 30 MPG. This is in normal driving, not hypermiling or anything of that sort. The overall average we have observed on the long-term trip odometer (A) continues to exceed the EPA Combined estimate by 3 MPG or more. Our conclusion is that the Cooper ProControl tires are, if anything, helping the Acura's fuel economy, and certainly there is no penalty.
Given that the retail price for the Cooper ProControl tire is about 10 to 15% lower than other premium tire brands' models, and that it comes with the security of a 70,000-mile tread wear protection, we can safely say that the Cooper ProControl tires are proving to be a great all-season tire for daily use and road trips.
Check back in early fall for another update on the Cooper ProControl tires. We look forward to reporting on some winter weather test results as soon as the weather permits. If you would like to see more data from our ongoing testing, check out our initial test report here.
Test Notes: Cooper provided these test tires to us at no cost. However, we paid Boston Mobile Tire out of pocket for mounting, balancing, and recycling the tires that were removed. As is our policy with all of our product tests, we have offered to return them after the conclusion of our long–term test.
Top 2 images of Cooper ProControl tire in rain provided by the author. Third image courtesy of Cooper media support.
John Goreham is an experienced New England Motor Press Association member and expert vehicle tester. John completed an engineering program with a focus on electric vehicles, followed by two decades of work in high-tech, biopharma, and the automotive supply chain before becoming a news contributor. In addition to his eleven years of work at Torque News, John has published thousands of articles and reviews at American news outlets. He is known for offering unfiltered opinions on vehicle topics. You can follow John on Twitter, and TikTok @ToknCars, and view his credentials at Linkedin