Falken is a trie company on the move. More and more automakers such as Jeep, Ford, Subaru, and Mazda are now opting to fit Falken's tires to their newest and hottest models. In some cases, the tires are all-season touring tires. What one might call a "general purpose" tire. In other cases, the all-terrain Falken WildPeak A/T Trail or A/T3W is the choice. Manufacturers try their best to fit a tire to the vehicle and do so affordably and with few downsides. In the case of the all-new 2024 Mazda CX-90 3.3 Turbo S, we feel Mazda made a great decision to opt for the Falken Ziex CT60 series of all-season touring tires.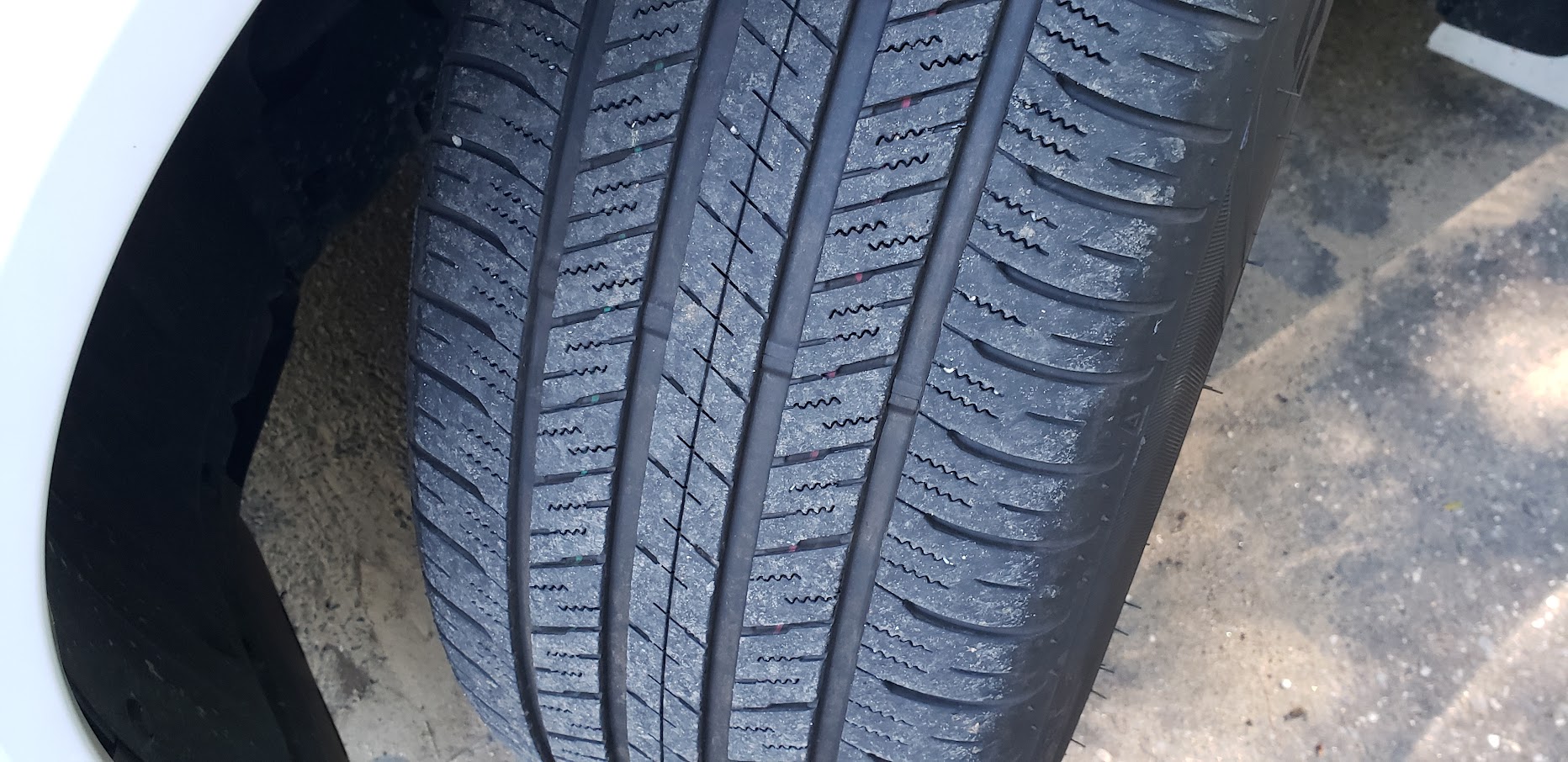 We started our week-long testing of the CX-90 fitted with Falken Ziex CT60a A/S tires with about 6,000 miles on the odometer. A visual inspection of the tires showed no adverse wear, and the tire pressure was verified to be at the manufacturer's recommended setpoint.
Fast Facts
Tire Model Falken CT60a A/S
Tire size: 275/45 R21
Treadwear 300
Traction A
Temperature A
Aftermarket Fitment Treadwear = Warranty 5-years, 65,000 miles
Aftermarket Price Examples:
FALKEN ZIEX CT60 A/S = $267
PIRELLI SCORPION VERDE ALL SEASON = $388
CONTINENTAL CROSSCONTACT LX SPORT = $388
The Drive:
The CX-90 is a large, three-row crossover SUV with a premium flair. It is an on-road vehicle with no aspirations for off-pavement capabilities or likely usage beyond a soccer field parking lot. The main intention of this vehicle is convenient daily driving use and comfortable road tripping. We liked the CX-90. 
The review points out that we felt the Falken tires augmented the vehicle's biggest strength. That being a quiet, smooth, and comfortable highway ride. Clearly, Mazda worked with Falken to select a tire that would match the CX-90's personality perfectly.
Handling around town is good in the CX-90, and the tires never howl in turns. Being a tall, low-profile tire, the turn-in was crisp (for such a large vehicle). We would say the tires did an admiral job in corners on dry pavement.
It poured rain as hard as it ever does during our testing here in New England, providing us with ample opportunity to get a sense of the tire's wet-pavement traction. We would rate the traction excellent in this regard. Furthermore, there was no hydroplaning at appropriate speeds. 
About That Little "a" 
The small "a" following Ziex CT60 indicates that this is an OEM-specific fitment. Meaning that Falken makes these tires specifically for Mazda. Such OEM-specific tires generally have a shorter than typical tread life. We would estimate, based on measuring the tread, that the tires will last about 35,000 miles before changing them would be wise. OEM-specific tires are designed for optimum affordability and fuel efficiency. If you purchase CT60 tires without that small "a," you will find that the tires offer a much longer tread life. All of what I have just said in this paragraph is typical of OEM-specific tires and is not unique to Falken. You can follow us as we test the aftermarket version of the Ziex CT60 A/S tire here at Torque News.
Related Story: First Drive - Falken ZEIX ZE 001A A/S All-Season Tires
The Ziex CT60 all-season tire from Falken is a tire we have now had a lot of experience with, and which we find matches the crossovers and SUVs Falken designed them for very well. If you own the tires on a vehicle, it would be important to be aware that the aftermarket versions will perform at their peak longer than the ones that come standard with your new vehicle purchase. Otherwise, they will likely have similar attributes. Based on our testing, the Falken Ziex CT60 series is a great crossover or SUV touring tire to consider when shopping for new tires. Those who travel off-pavement frequently may wish to consider a trail tire like the Falken WildPeak A/T Trail tires we have tested and reviewed here. 
Test Note: As we explained in the introduction, the tires we refer to here were fitted to a media test vehicle. The tires we mention in the story as other tests may be tires we received to test from Falken or ones that we purchased ourselves. The links will say which is the case. 
 
John Goreham is an experienced New England Motor Press Association member and expert vehicle tester. John completed an engineering program with a focus on electric vehicles, followed by two decades of work in high-tech, biopharma, and the automotive supply chain before becoming a news contributor. In addition to his eleven years of work at Torque News, John has published thousands of articles and reviews at American news outlets. He is known for offering unfiltered opinions on vehicle topics. You can follow John on Twitter, and connect with him at Linkedin.
Image of Falken CT60a A/S tire by John Goreham