The Bridgestone Turanza EL440 is an all-season touring tire suited best to crossovers, sedans, and coupes. The tire is designed to provide a balance of features at a very low price point. If you are reading this review, it is likely that you own a car that came with these tires when it was new. We call that an OEM tire (original equipment manufacturer). If you are looking for alternatives, we have some suggestions that you will likely find make you happier.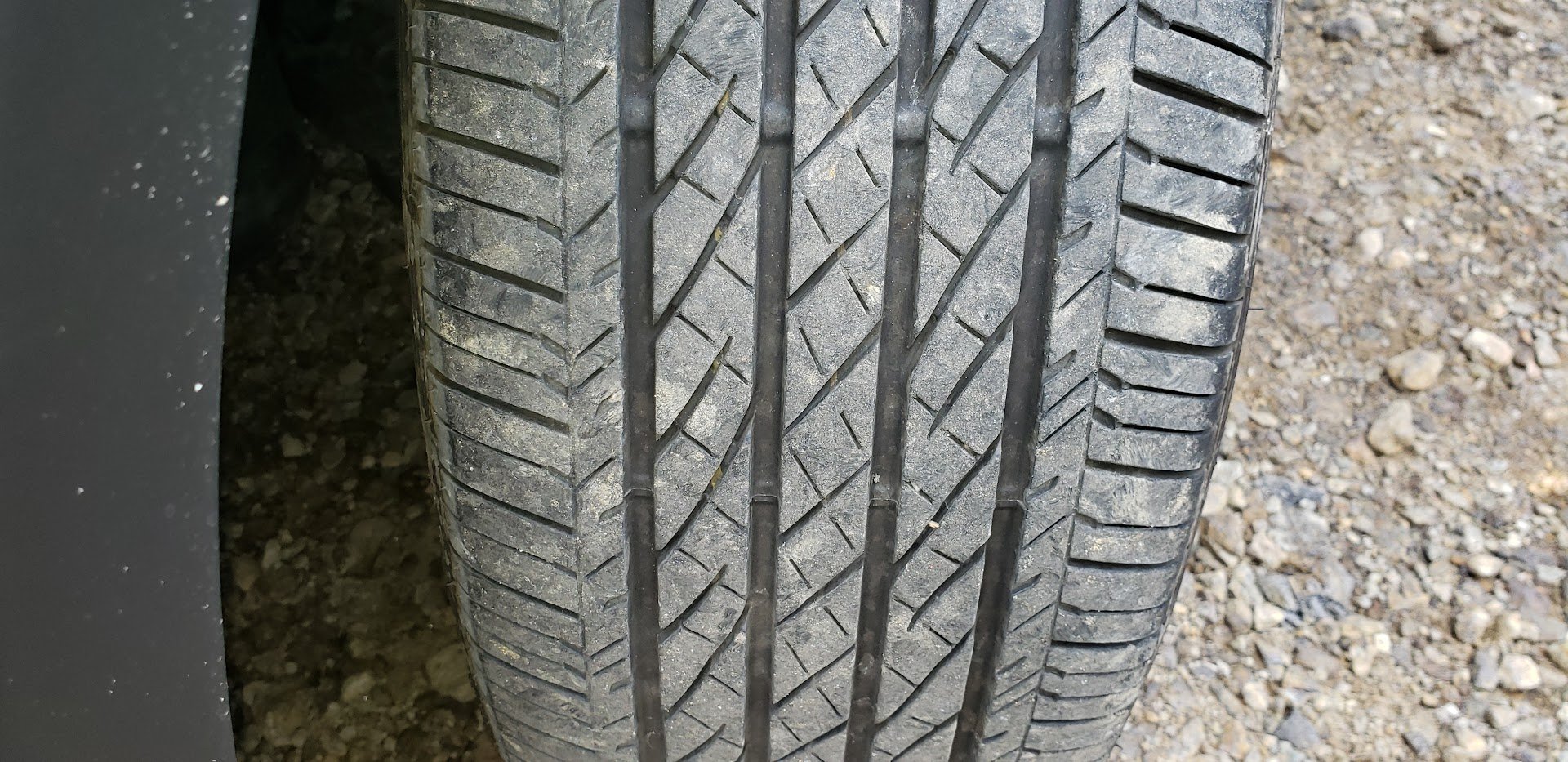 Why Do OEMs Choose the Bridgestone Turanza EL440?
The Bridgestone Turanza EL 440 is not rated highest in snowy conditions, rain, or tread life. Nor is it the quietest tire in its class. So why would Mazda opt to fit its outstanding CX-30 Turbo Premium Plus crossover with this tire? Two reasons: Cost and fuel economy.
Many OEMs primarily favor cost and fuel economy in their OEM tire selection process. For that reason, the design of the tire is not optimized for tread life, noise, or wet and snowy weather capabilities. There are certainly tires that can provide better results than the Turanza EL440 in many areas, but there is no tire that has all of the best features and also matches the cost and fuel economy ratings the Turanza EL400 provides.
What Do Owners Say About the Turanza EL440?
Owners who provide reviews of the Turanza EL400 primarily rate it low in many areas. On Tire Rack, the Turanza EL 400 has an overall rating much lower than some other great tires in its segment. Worst of all, its "Recommended" rating from owners is just 2.5 out of ten!
One owner said the Turanza EL440 tires "...have a very high and unacceptable level of tire/road noise." Another said, "They are seriously poor in almost every condition. Driving in the rain is downright scary (not to mention unsafe)." Finally, an owner of a Mazda CX-30 wrote, "Light Snow is a flat-out fail. Unless you're driving 15-20mph, you have little stability to come to a controlled stop or when taking moderate turns." 
You may have noticed that nobody mentioned poor fuel economy or that they would have been happier with a tire costing twice as much!
Our Experience With the Bridgestone Turanza EL440
Our media test vehicle was a Mazda CX-30 Turbo AWD. It had just under 10,000 miles on the odometer. We drove the Turanza EL440 tires on wet and dry paved roads as well as dry dirt roads and muddy wet dirt roads. We found the tires to be quiet, responsive, and overall, a good pairing with the sporty Mazda. We did not have a chance to try them in snow.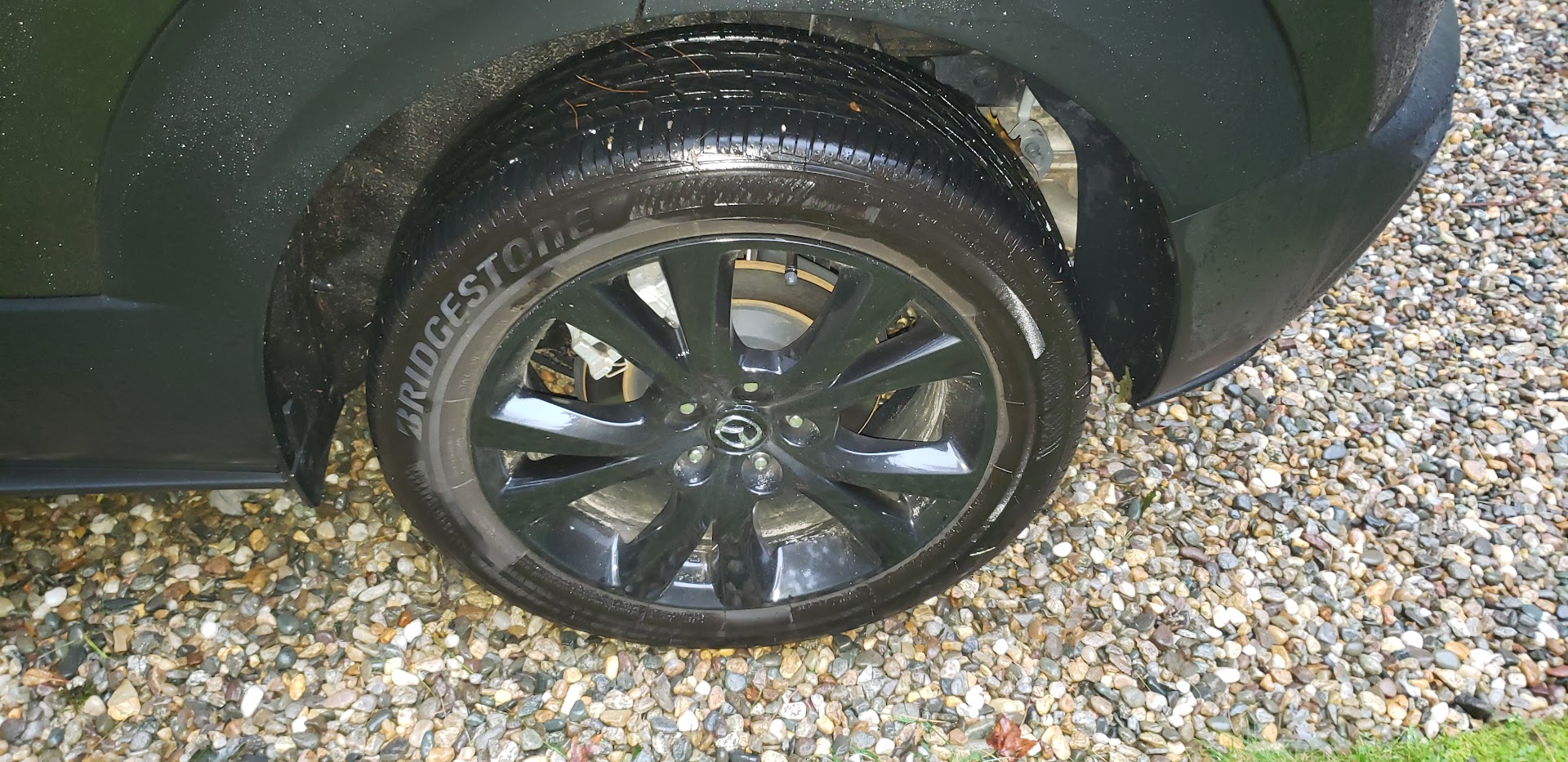 During a hard rain, over rain-soaked roads at about 60F, the tires did not slip under hard acceleration runs or in any cornering situations. In fact, even with the over 300 lb-ft of torque from the CX-30s engine, we could not get the tires to lose traction in any scenario. We would score these tires a perfect 10 in terms of wet-weather grip.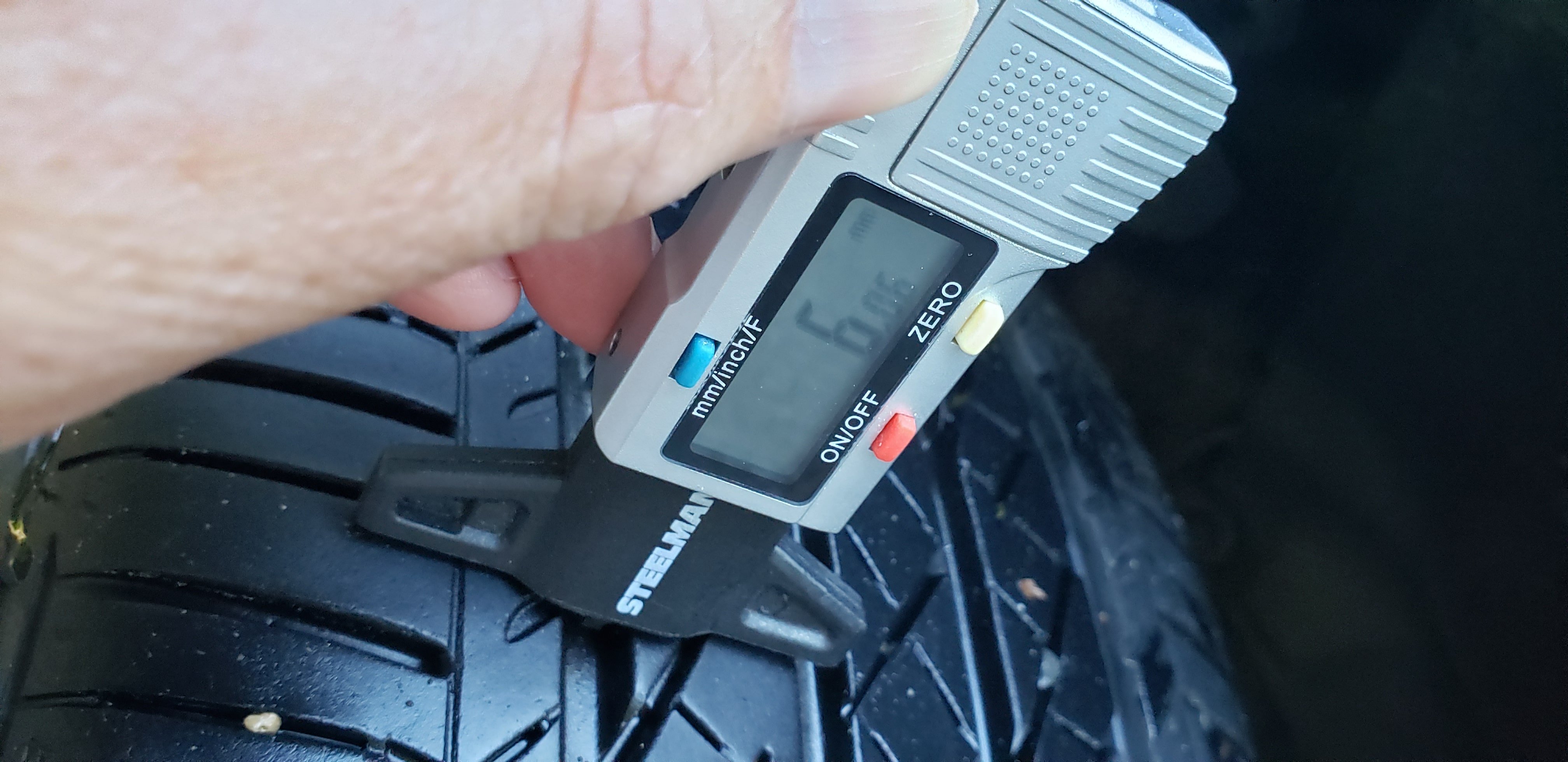 We measured the remaining tread depth at 10,000 miles at just over 6 mm. By our estimation, these tires will last until about 30,000 miles before they reach the tread bars. 
Bridgestone Turanza EL440 - Cost vs. Competitors
One area where Turanza kicks its competitors to the curb is cost. We priced out the 215/55/18 size tires on the Mazda CX-30 Turbo using Tire Rack's online prices and compared the Turanza EL440 to some of its peers. We only included tires that were available from inventory. Here is the result:
Bridgestone Turanza EL400 $90.63 
Bridgestone Weatherpeak $215.99
Michelin CrossClimate2 $215.99
Michelin Defender2 $205.99
Falken ZIEX CT 60 A/S $151.00
As you can see, the Bridgestone Turanza tire is less than half the price of some of the best tires on this list and 50% more than the outstanding Falken CT 60 A/S tire. 
Alternatives to the Bridgestone Turanza EL440
If you are willing to pay more than double the cost of the Turanza EL440, Bridgestone has an all-season tire on our list called the Weatherpeak, rated for severe snow duty. We have tested the Michelin CrossClimate2 tires and found them to be outstanding in all areas. If you don't need the severe snow duty rating and want a tire that is considered premium by most retailers, the Defender2 from Michelin is a great alternative. If you own a crossover, the Falken ZIEX CT 60 A/S is a tire we have tested and loved. It is the bargain of the group (after the low-cost Turanza EL440). If Cooper makes the size you need in its ProControl, we would consider that tire a good alternative to the Turanza EL440. 
As you can see, the Turanza EL 440 has one huge advantage over its rivals - cost. That aside, there are many great choices that can provide longer life, better rain and snow traction, and may be quieter as well. You just have to be prepared to pay as much as 100% more per tire to get those attributes. 
 
Images by John Goreham.
John Goreham is an experienced New England Motor Press Association member and expert vehicle tester. John completed an engineering program with a focus on electric vehicles, followed by two decades of work in high-tech, biopharma, and the automotive supply chain before becoming a news contributor. In addition to his eleven years of work at Torque News, John has published thousands of articles and reviews at American news outlets. He is known for offering unfiltered opinions on vehicle topics. You can follow John on Twitter, and connect with him at Linkedin.