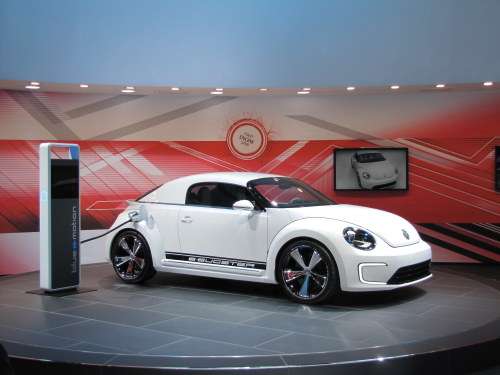 Volkswagen eBugster at NAIAS 2012
The overall shape of the Volkswagen E-Bugster Concept at the NAIAS 2012 in Detroit literally made the crowd come alive. Its "Blue-e-motion" electric drivetrain defines the Beetle's entry in the electrification, with the 2014 Golf Blue-e-motion battery-electric car waiting in the wings.
My collection here comes in the form of photos and videos. Enjoy!