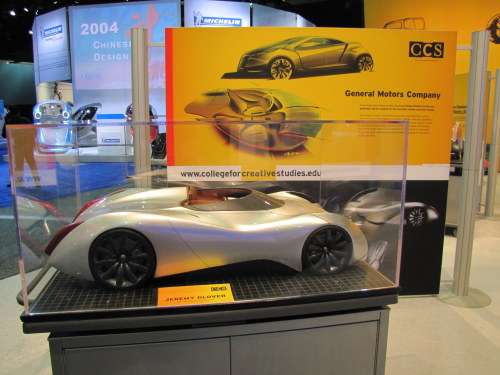 College for Creative Studies displays at 2011 Detroit Auto Show
While Detroit offers all the advantages you would expect from a big city, it is unique in many ways.
Beyond tuition, Detroit is affordable for students of the College for Creative Studies. The city is also one of the largest markets in the country for advertising, industrial design and publishing – which means students have access to internships, jobs, and faculty mentors who are active in their fields.
Ultimately, Detroit has been known for making things – this combination of craftsmanship and technology make it a perfect place for an art and design school; and the Detroit Auto Show is an ideal venue to show off student projects of industrial design.
For a detailed article abou this year's display and focud, read Future vision belongs to students at 2011 Detroit Auto Show