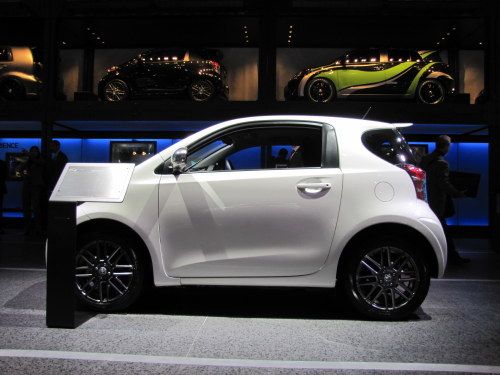 Collection of small cars make history at 2011 Detroit Auto Show
There are at least 11 unique small cars, some smaller than others, at the 2011 Detroit Auto Show. Question is, why so many?
Answer is, it involves far more than projections of $5 gasoline.
Shown first is the pre-production version of the Scion iQ, a 3 seater. Although it has a short wheelbase, the wide track looks quite stable. The interior has a fine quality look to the IP surface.
For more information, read High-efficiency small cars shine at 2011 Detroit Auto Show