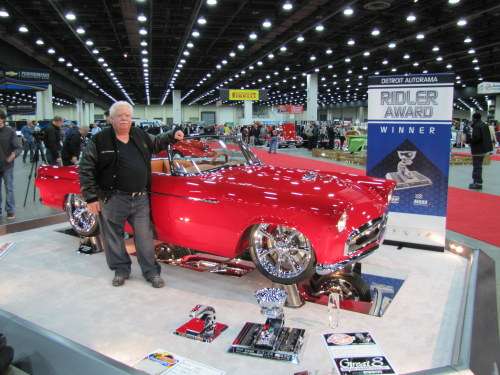 1955 Ford T-Bird: Winnner of 2012 Ridler Award
Congratulation to Dwayne Pearce and his team/family for winning the 2012 Ridler Award at the Detroit Autorama in Cobo Center.
The initial news article is: 1955 Ford T-Bird wins the 2012 Ridler Award at Detroit Autorama It includes the news and a combination photo/video slideshow.
Nonetheless, a Ridler winner deserves its own photo galley as well. So, enjoy.