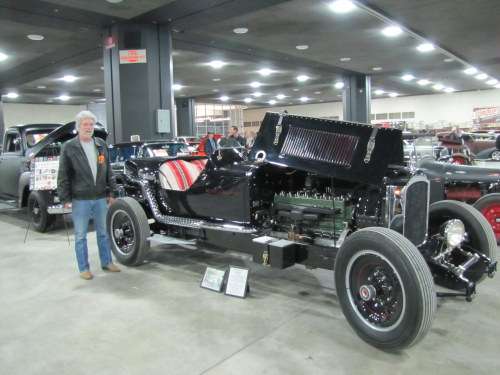 1928 Packard Speedster - Before and After
After interviewing the Bob Schuman, who said he was at the lower level of the Autorama two years ago, I checked my records and found a before photo to go along with the after photo here in 2012.
Also, I found a photo of the Gene Winfield Extreme Award winner, the Gearheads rod owned and built by Schuman's friend, Bob Spilos.
Enjoy the creativity from the lower (basement) level of the Autorama.