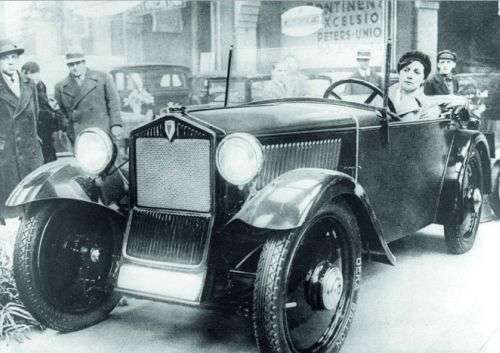 Audi celebrates 80 years of Front-Wheel-Drive
DKW was a trailblazer in the use of front wheel drive and transverse engine mounting. The DKW F1 was the first in a new type of automotive engineering that to day has become commonplace.
Jörgen Skafte Rasmussen started DKW in 1916 to produce steam fittings. He intended to build steam driven automobiles but this effort did not succeed. He toyed with gasoline engines, however, and in 1919 created a two-stroke engine he called Des Knaben Wunsch or "the boy's desire."
Shortly thereafter, Rasmussen produced a motorcycle with a modification of that engine calling it Das Kleine Wunder – the little marvel. This was the true beginning of the DKW line of motor craft and by the 1930's the brand had become the world's largest manufacturer of motorcycles.
He acquired a majority stake in Audi Werke AG of Zwickau, Germany in August of 1928. His vision was to stimulate sales by installing his larger eight-cylinder engines in the big Audi models, however this plan was undermined by stiff American competition.
During and after the economic crash of 1929, Audi found itself in severe financial problems. A new product with greater market appeal was needed to ensure the company's survival.
By October of 1930 Rasmussen had decided a new small car should be developed quickly. Its design was to be based on the water-cooled DKW twin-cylinder motorcycle engine, with front-wheel drive and a lightweight steel chassis frame. With only a window of six weeks for development, the F1 project and the new DKW front-wheel-drive model had its first test run at the end of November.
The auto exhibit in Berlin was three short months later and it rapidly became a success. Various versions of the F1 were soon the Auto Union's sales leader. By the end of 1942 about 270,000 had left the Audi assembly lines.
The Auto Union formed in 1932, when DKW merged with Audi, Horch and Wanderer. They in turn became part of Daimler Benz in 1957 and then were purchased by the Volkswagen Group in 1964.
Front-wheel-drive DKW cars also created the basis for the reinvention of the Auto Union in West Germany after the World War II. Between 1949 and 1966, the factories in Ingolstadt and Düsseldorf built no fewer than 887,000 DKW passenger cars before switching over to the Audi model range made public during the summer of 1965
The very last DKW passenger cars, however, rolled off the line far from their birthplace in Saxony Germany. The Auto Union models continued to be built under license in Argentina and Brazil until 1968.
So when you get into your front-wheel-drive vehicle this week, say a little thanks to Jörgen for what many of us have taken for granted over the years.
Image courtesy of Audi USA