The new sixth-generation 2020 Subaru Outback arrives this fall with lots of changes inside and a few outside, but it is missing something. The 2020 Outback exterior colors have not yet been announced, but don't expect any new wild colors. Subaru has always seen the SUV as its flagship model and doesn't want to do anything that will mess up its formula for success. But some customers want something new on that exterior besides Wilderness Green Metallic.
Subaru's formula
Subaru Corp has always been about safety and it remains a high value for Outback. Fun can be translated in different ways, but the brand is also known for producing a stable of grocery-haulers that are fun-to-drive. All-wheel-drive with a "go-anywhere" attitude is another characteristic of the Outback. But where are the cool colors?
Fun is missing
Outback fans would like new fun colors like the new-generation Crosstrek with "Sunshine Orange" and the new "Cool Gray Khaki," a shade that can also look a light shade of blue depending on the light. The new colors are going over big with a younger generation of buyers, and Subaru knows the Outback typically attracts an older demographic so the Japanese automaker must think they won't buy them.
Subaru introduced the second-generation Crosstrek with cool new colors and had so many requests from customers wanting the Tangerine Orange Pearl exterior color after it was dropped in 2016, they decided to bring it back in the form of "Sunshine Orange," a brighter shade than the orange previously offered on Crosstrek.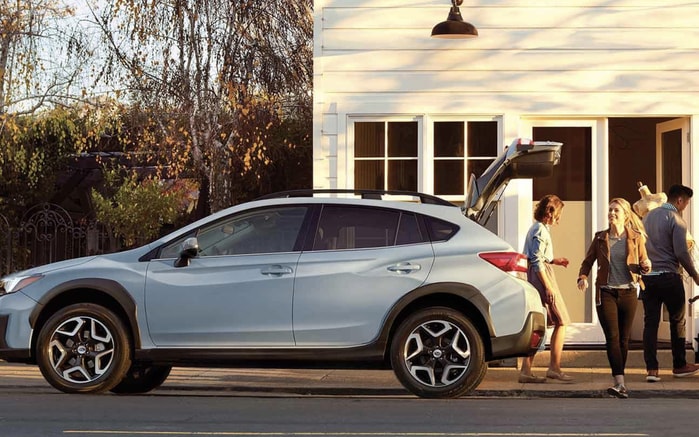 The other new Crosstrek color, "Cool Gray Khaki" is also going over big with a younger generation who are the biggest demographic buying the new crossover. Because Crosstrek attacks a younger buyer, Outback lovers will get left out of the fun colors. One of our readers says, "Outback needs cooler color choices, instead of the boring colors they offer! It needs an orange!"
The top-selling Outback colors are conservative. They are Crystal White Pearl, Ice Silver Metallic, and Crystal Black Silica. The other current colors on Outback are Abyss Blue Pearl, Cinnamon Brown Pearl, Crimson Red Pearl, Magnetite Gray Metallic, Tungsten Metallic, and Wilderness Green Metallic.
The new 2020 Subaru Outback arrives in showrooms this fall, but won't likely be getting any cool new colors like Crosstrek. Fans will likely have to settle for Wilderness Green Metallic and Tungsten Metallic.
Leave your comments below, share the article with friends and tweet it out to your followers!
Follow all Subaru news on Facebook, Twitter and Instagram
Photo credit: Subaru Corp